News
Former RVDA Chairman Jerry Greer Passes Away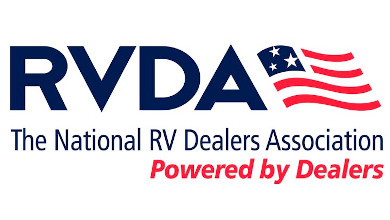 The following was submitted to the RVDA by Rick Horsey, Parkview RV Center
Former RVDA Chairman of the Board Jerry Greer passed away on Sunday, Feb. 21.  Jerry was the owner of Jerry Greer Airstream in Columbus, Ohio and was a 30-year member of RVDA.
He was a key leader for RVDA in the 1980s through the 1990s, serving as RVDA chairman for two terms in 1990-1992. He was recognized as an advocate for making the RV sales process more customer friendly and was a driving force behind advancing outdoor recreation issues through his support of the American Recreation Coalition.
His leadership guided and inspired dealers to become more professional through education. He was one of the founders of the RVDA Education Foundation and served as chairman for the first seven years of its existence.
Greer also served on the RV Assistance Corporation (RVAC) for nine years including five years as its chairman. As RVAC chairman, Jerry was instrumental in providing many products and services that dealers still enjoy today.  Jerry, along with other volunteer leaders, helped develop the association's first strategic plan and was part of the effort to purchase the association's headquarters building in Fairfax, Va.
"Much of the way RVDA functions now is a result of what Jerry was able to accomplish," said former RVDA President Mike Molino.  "He had the ability to look two, three years, or ten years into the future and was a mentor for many of the RVDA leaders who came up through the 1990s into the 2000s."
Jerry was honored in 1995 with the James B. Summers award, RVDA's highest honor, for his unselfish service to RV dealers and the industry.  He was inducted into the RV Hall of Fame in 2005 for his outstanding leadership in the industry.
Jerry is survived by Rita, his wife of 52 years, brother Larry Greer, sister Sharon Smith, and nephew Phillip Greer.