News
FRVTA's Lance Wilson Retires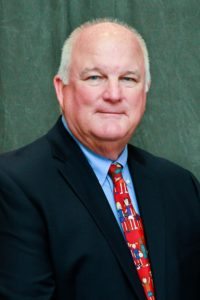 Lance Wilson has been executive director of the FRVTA since 1993.
Lance Wilson, executive director of the Florida RV Trade Association (FRVTA) and a 2019 inductee in the RV/MH Hall of Fame, said Monday that he is retiring in August.
Wilson has been executive director of the FRVTA since 1993. Among his accomplishments, he is the man behind the FRVTA Florida SuperShow, which some say is the most successful consumer show in the RV industry. The event draws attendance from people all over North America as well as Europe and the Middle East.
Wilson's career in the RV industry started in 1971, when his father-in-law bought Foss RV Sales, an RV sales and storage facility in Florida. The company started out selling travel trailers and later added park models.
Wilson started working part-time doing sales, service and whatever else needed doing. In 1974, he moved to full-time and then became the general manager in 1976. Wilson became president of Foss RV Sales in 1982, when his father-in-law passed away.
By 1993, he had become the full-time director of FRVTA, so his wife, Joy, ran the business while it was on the market for sale. It sold in 1994.
Along with his leadership of the FRVTA, Wilson is a member and a past president of the RV Executives Council, which is growing. Michigan, Indiana, Pennsylvania and Florida have always been active participants, but Oklahoma, California, and Texas have also joined. Other long-time members of the Executive Council are the RV Industry Association; the RV Dealers Association; the RVDA Canada; and several Canadian provinces. Wilson has also served on the Go RVing committee since its inception.
Although Wilson's achievements in the RV industry are the reason for his induction into the Hall of Fame in 2019, he said he wants everyone to know that his proudest accomplishment is his family. He and his wife, Joy, have been married 49 years and are the proud parents of three sons, Chris, Mark and Travis, and grandparents of six. He said he knows he wouldn't be where he is without their love and support.
"Someone once said, 'Do something you love, and you'll never work a day in your life.' I tell people all the time that if I weren't doing this, I'd have to get a real job," Wilson said. "The RV industry is so exciting and vibrant. The people are just the best.'"