RV News
Fun Town RV Hosts Upcoming RV Party Inside Cowboys' Home Stadium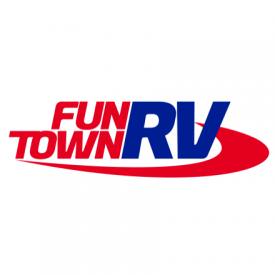 Fun Town RV has released the dates for its 5th annual DFW RV Party inside AT&T Stadium in Arlington, Texas. The event will take place from March 9-12 at the stadium where the Dallas Cowboys play their home games.

The show has become "massive," organizers said. Its footprint will cover the entire football field as well as the Miller Lite House Plaza, plus an entire parking lot. In addition to RVs and vendors selling RV-related merchandise, the hosts do put an emphasis on the "party" aspect of the event. There will be live music, plenty of food, games and door prizes.
"We wanted to do something more than just a normal RV show. In fact, I believe that no one should ever have to pay to shop for an RV ever again," said Jarrod "The Mayor" McGhee, CEO and Owner of Fun Town RV. "This event should be considered an RV Party. That is why we are offering free parking, free admission, door prizes, and family fun for all. It is our privilege to host the RV community, the Cowboys Nation, and everyone in the Great State of Texas and to have the chance to show them why they should become a part of the Fun Town Family.
"The Cowboys have helped make this event special with player autograph sessions, ultimate fan experiences, Rowdy and Cheerleaders available to interact with everyone during the party.Anytime you get the chance to partner with a world-class organization like the Dallas Cowboys and the Jones family it is an honor and a privilege. The fact that our company started in 2010 with a very humble beginning and has now grown to an organization that can host an event like this, with a venue like AT&T stadium makes me as proud as I can be."
For more information and schedules click here.