News
Funeral Service Scheduled for RVDA of Canada Founder Gil Robert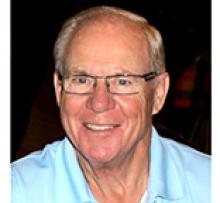 Robert
A funeral service is finally taking place for Gilbert (Gil) Robert, the co-founder of RVDA of Canada, who passed away on Friday, April 10, 2020, at the age of 80.
Robert was considered a pioneer of the RV industry in Canada. Together with his cousin Noël and brother Rhéal, Robert opened GNR Sportsland Centre. What started off as a RV repair shop quickly grew into GNR Camping World, the successful RV dealership and service center that it is today.
With a desire to share his early success and to grow the Canadian RV industry, he co-founded the RVDA of Canada.
Prior to the formation of the national and Provincial RV Dealers Associations, Robert was one of the moving forces behind the Winnipeg RV Show in the mid-1970s and the Montreal RV show in 1988.
During his life, Robert was known for being a generous man who made it a priority to give back to his community. He mentored many young entrepreneurs through Le Club des hommes d'affaires franco-manitobans, an association that he co-founded. He also donated his time and money to support numerous charitable foundations including Francofonds, the St. Boniface Hospital Foundation and the St. Amant Foundation. In early 2020, shortly before his death, he was honored with the St. Amant Together Award.
A private family funeral mass will be held at Saints-Martyrs Canadiens at 10 a.m. CDT this Saturday, April 10, 2021, and that service will be streamed live on the Saints-Martyrs Canadiens YouTube channel.