RV News
Gen-Y Hitch, NexGen Breaks Ground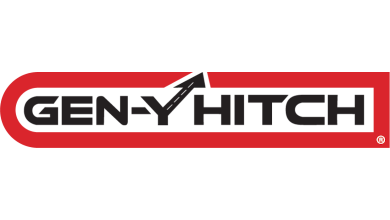 It was a long time coming, according to the partners of GEN-Y Group, but on Monday morning the wait was over as they broke ground on what will be a new 74,000-square-foot facility on West Market Street in Nappanee, Indiana, to house both GEN-Y Hitch and the company's manufacturing facility, NexGen Industryz.
GEN-Y Hitch is currently operating in Nappanee while NexGen is in Bremen, so once the facility is built they'll be under one roof.
Indiana 2nd District Congresswoman Jackie Walorski joined partners Carl Borkholder, Dan Miller and Scott Tuttle, GEN-Y Group employees and representatives from the City of Nappanee, Ace Builders and Beer & Slabaugh for a groundbreaking ceremony.
Joel Helmuth, GEN-Y's first employee when the company started, opened the celebration with a prayer. President and CEO Dan Miller addressed the crowd gathered next and shared how he joined Carl Borkholder in 2019. He said there were seven employees when he joined.
"This new building has been a dream and here we are seeing it come to life," he said. "It's very exciting."
Miller added, "Quality service is what we're built on. We serve each other, our customers and our community. We have a fantastic team here. We couldn't do it without you. Keep up the good work."
Rep. Jackie Walorski then said a few words, thanking them for the invitation. "What's happening here is important. It's a sign to the nation that no matter what we find ourselves in; we still have family-owned businesses and well trained-workers in Elkhart County who are moving forward."
Click here to read the full story from Denise Fedorow at The Goshen News.