News
General RV Center Opens Indiana PDI Facility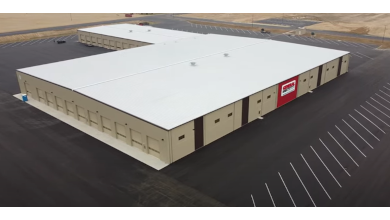 General RV Center has opened a new inspection facility in Bristol, Ind.
The facility, dedicated for PDI – pre-delivery inspections – and testing, is an industry-first among all RV dealers, according to the company. Troy Becktel, an RV industry veteran, is leading the team and operations at the inspection facility. He was hired as GM in November 2020. He brings more than 30 years of industry knowledge and experience from his previous roles at Spartan Motors, Erwin Hymer Group North America and Tiffin Motorhomes.
Located at 20597 CR 6 in Bristol, just minutes away from the RV/MH Hall of Fame and Museum, the General RV Inspection Facility serves as a checkpoint where new units are received from manufacturers, the company said. Each RV undergoes rigorous testing and a comprehensive quality check before it is shipped to General RV dealerships across the country..
"General RV is committed to providing customers with a premier experience, and that experience begins with a great product," said Loren Baidas, president of General RV Center. Kerry Porter, VP of operations, added "The team members at our inspection facility play a crucial role in our operations and help us exceed our customers' expectations."
The complex spans 77 acres and includes two large buildings totaling more than 150,000 square feet. Inspections will be conducted in a production line environment with six stages covering every major system of the RV. If quality concerns are identified during this process, the facility has 20 service bays where warranty work can be completed immediately.
"Because our inspection facility is located very close to manufacturers, we can partner with them to resolve major issues before RVs continue on to our dealerships," Porter explained. "This will enable us to provide a better day-of-delivery experience for our guests."
Becktel added, "At the same time, we are cementing the partnership with our manufacturing partners by immersing them in the process and providing them with analytical information to help them improve their quality."
General RV said it will also significantly increase service capacity at its dealerships by moving PDI work to its inspection facility. "This is an underserved segment of the RV industry, and we'll be better equipped to provide a premier experience with shorter wait times and quicker turnarounds," said Porter.