News
Genesis Products Partners with Premium Rock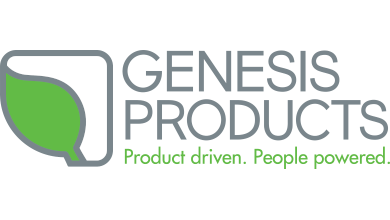 Genesis Products, a supplier of RV interior components, has announced a strategic partnership with Premium Rock. The partnership will allow both companies to introduce products specifically tailored for the RV Industry, they said.
Established in 2011, Premium Rock has served as a supplier of engineered stone panels. Using its PR11 technology, the company produces textured, dimensional designs that emulate the look and feel of natural surfaces including stone, wood, concrete and marble. To date, Premium Rock has primarily been supplying the hospitality and kitchen and bath markets, but it has expressed a desire to grow into new industries.
"It's a perfect fit. We offer something in a technological space Genesis Products has interest in," said Premium Rock CEO, Terry Ploetz. "They represent all things wonderful about a well-run organization in emerging markets. Combined, we will grow our unique product offering in the RV industry in an exponential way."
Added Jon Wenger, Genesis Products CEO: "Premium Rock has spent the past 10 years developing their proprietary technology and we couldn't be more excited to launch it into the RV market. The strategic partnership allows us to introduce new, unique design solutions customized for the needs of our customers."
Genesis said it will broaden its RV interiors offering with the addition of the Edge Custom Shower System, utilizing PR11 technology. The system provides a lightweight and durable alternative to traditional plastic or fiberglass showers. With extensive design capabilities, the Edge Custom Shower System offers a simplified, production-friendly installation process with a seamless finish.
In addition to the custom shower system, Genesis said it will expand its backsplash, fireplace surround, and other trending interior design product offerings using Premium Rock's technology.
"Our entire Genesis team is passionate about RV interiors and we strive to bring leading-edge products to the market. Premium Rock is a fresh new company with design capabilities our customers are going to love," said vice president of sales, Heather Jenks.