RV News
Geneverse Debuts New Solar Powered Indoor-Safe Generator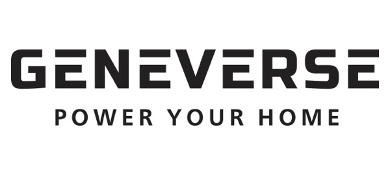 Geneverse, makers of compact solar generators designed for the home, jobsite and on the go, introduces what it said is the industry's most efficient and versatile battery backup system that can be converted into an in-grid generator system in minutes: The HomePower PRO Plus.
Introduced at the Consumer Electronics Show in Las Vegas, the HomePower PRO Plus is a complete power system solution with a capacity of 4,838 watt-hours; 4,400 watt of rated power and a surge power of 8,800 watts. The surge outlet supports up to 30 amps, providing the perfect alternative power source for contractors and RV travelers, as well as traditional use in the home.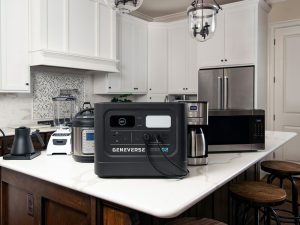 The HomePower PRO is housed in an ergonomic motorized "cart" for ease of portability and includes the Genverse Transfer Switch, a power box capable of turning this portable generator into an in-grid generator in minutes. The PRO Plus ecosystem features sliding panels for access to 18 available outlets, and a sleek modern look for any setting. And as this system's unique design consists of two Geneverse backup systems housed within the cart, these can be separated for different use case demands for even more versatility.
"It's an honor for our team to kick off the New Year by debuting the latest in solar generators and sustainable home backup system technology at the world's most influential tech event," said Geneverse CEO Anson Liang. "We're proud to be able to offer more powerful and versatile solutions to make energy usage smarter. We're continuing to create better and more efficient ways to store energy and utilize smart power in the home as part of our roadmap to making energy independence a possibility for all."