News
Girl Camper Magazine Launches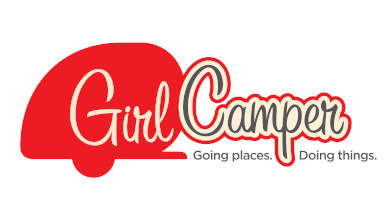 Janine Pettit, founder of GirlCamper.com, the largest multi-media site for female campers in the country, announces the launch of both a print and digital version of Girl Camper Magazine for delivery in July.
"The Girl Camper motto is, 'Going places, doing things!' That is exactly what we're doing with Girl Camper Magazine! We're taking our readers on an adventure through every aspect of the camping lifestyle: our favorite gear, road trips, food, RV makeovers, tent camping, inspirational stories of solo women travelers, expert advice on RV safety, traveling with pets, and health & wellness," says Pettit. "The magazine is for every kind of camper too – those completely new to camping or dreaming of it one day, those returning to an old pastime or those experienced campers looking to meet like-minded friends. Car campers, tent toters, hammock hangers, RVers or cabin renters are all welcome at Girl Camper."
Camping has seen a resurgence with RV travel growing at record rates.  According to the RV Industry Association's research, more than 40 million Americans will take an RV camping trip this year, a large increase over last year spurred by the COVID-19crisis. This was the impetus for Pettit to launch Girl Camper Magazine now.
"We initially planned to publish our first issue in the fall of 2020.  However, with the surge of interest in the camping lifestyle from people reluctant to stay in hotels or travel by plane or on cruise ships, we were inspired to put the pedal to the metal and move our launch date up," adds Pettit. "We created the magazine we looked for on the newsstand but didn't find. We wanted to create a publication that spoke to women of all ages, shapes, colors, orientations and states of life and let them know we saved them a seat around the campfire."
The Summer issue of Girl Camper will launch online July 10th and arrive in mailboxes shortly after. Annual subscriptions are $32 for the Summer, Fall, Spring and Winter editions.