RV News
Go RVing Launches 2023 Dealer Tie-In Program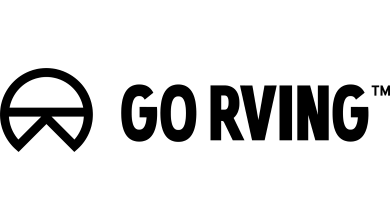 The Go RVing Dealer Tie-In Program returns for 2023, allowing participating dealers to leverage the power of the industry's national advertising and promotion campaign at the local level.
The "Go On a Real Vacation" themed multi-media marketing campaign is geared toward outdoor enthusiasts who are looking for vacation alternatives. Focused on family adventure, couples, and the benefits of outdoor travel, Go RVing's multimedia marketing communications campaign continues to emphasize the flexibility and affordability of RV travel for today's consumers.
Leads generated through the Go RVing website are available for download to those who participate in the tie-in program. These targeted leads provide information on potential RVers that live close to your dealership.
Through the industry portal section of the Go RVing website at GoRVIng.com, dealers can download royalty-free photos, visuals, artwork for dealer websites, digital promotions, and other marketing needs.
"The Go RVing online portal allows participating dealers to access consumer leads and marketing material for the campaign," said RVDA President Phil Ingrassia. "Also available are highlights from various Go RVing marketing and consumer demographic research reports."
A Google Analytics dashboard provides high-level information about user behavior on the site. Industry personnel can see the most popular pages, search terms driving site traffic, and from where traffic is coming.
The cost to sign up for the optional Go RVing Dealer program is $250.
The Go RVing program is the consumer-facing voice of the RV industry.
To sign up, visit www.rvda.org, email Chuck Boyd at cboyd@rvda.org, or call (703) 591-7130 x113.