News
Go RVing RV Owner Demographic Profile: Class B Motorhomes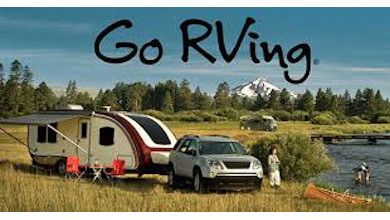 The Go RVing RV Owner Demographic Profile is the most comprehensive study of RV ownership ever conducted, according to the organization. It is designed to provide deep insights and perspectives on the demographics and ownership habits of RV owners, former RV owners and RV intenders. The study identified seven distinct clusters based on RV owners' unique motivations, needs and habits. It also offers a breakdown of the different types of RVs and a study of which demographics tend to prefer different types of RVs.
Class B motorhomes, also known as camper vans, are owned by 4 percent of RVers. Most commonly used in the summer (73 percent), they are, on average, in operation 21 days of the year and during 56 percent of the owners' vacation time. Those who purchase a Class B motorhome also tend to engage in hobbies including outdoor sports, fishing and water recreational activities while on the road. Fifty-two percent of Class B owners stay at a national park campground, while 51 percent prefer to stay at a state park and 43 percent head to a private campground. Motivations for purchasing a camper van include maintaining control over one's own itinerary, spending time outdoors and visiting a location with natural beauty.
In terms of owner demographics, they are primarily purchased by young families (42 percent), millennials and Gen-Zers (45 percent), and first-timers (34 percent). Fifty-one percent are ages 18 to 34 and 49 percent are 55-plus. Thirty-three percent of Class B owners are female while 66 percent are male. Fifty-five percent are employed full time and 65 percent have an annual income of more than $65,000. Fifty-nine percent live with no children in the home.
RVIA members can click here to view the full report. To see about becoming an RVIA member click here.