News
Go RVing Study Details Changing RV Ownership Demographics and Trends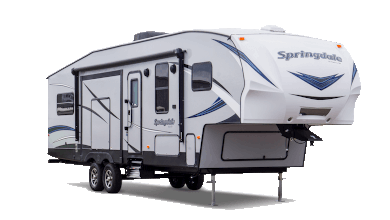 Go RVing commissioned a comprehensive study of RV owners that the organization said is the first of its kind in 10 years. The full 200-page report is available to RVIA and RVDA members only, and the following is an executive summary of some of the study's findings.
Last year, Americans took to RVing in near record numbers. However, 2021 will exceed that enthusiasm with more RVs set to be manufactured this year than at any time in the RV industry's history. Now, thanks to the newly released Go RVing RV Owner Demographic Profile Study, we know not only who is buying RVs but why.
According to the study, RV ownership is at a record high with 11.2 million households owning an RV in 2021 – up 62 percent over 6.9 million households in 2001 and 26 percent higher than 8.9 million RV-owning households in 2011. The results prove that RVing continues to attract a younger audience, with 51 percent of RV owners now under the age of 55.
In fact, 22 percent of RV owners are now between 18-34 years old. The study also showed Millennials and Gen Zers are becoming RVers for life with an impressive 84 percent of 18-to-34-year-olds planning to buy another RV in the next five years.
"This is the most comprehensive study we have ever done on the RV consumer," said Go RVing Vice President of Brand Marketing, Karen Redfern. "The insight into the motivations and habits of RV consumers will allow us to more effectively target like-minded owner prospects with customized messaging designed to draw them into the purchase decision by mirroring their lifestyle needs and creating a desire for the benefits of RVing. Armed with this data and the advances of digital marketing, Go RVing can effectively reach individuals that have never been on our radar in the past, allowing us to continue expanding the marketplace for our members and the overall industry."
"This study provides tremendous insight into the purchasing patterns and intentions of prospective and current owners," said RV Dealers Association President Phil Ingrassia. "This new Go RVing data can help dealers more effectively target promotional and advertising efforts in their market areas."
In an industry with such a wide variety of products catering to a diverse range of consumer tastes and needs, the RV industry needs to be able to dissect the market into distinct, meaningful subgroups to take appropriate, targeted action. After an extensive analysis, seven distinct clusters of RV owners have been identified.
Ranging across demographics, attitudes, RV usage habits, and motivations, these seven clusters help to understand variances in RV owners across more than the type purchased, instead shedding light on the unique motivations, needs, and habits of each buyer group. Using this data, the industry can better understand the target market for each RV model, hopefully increasing the likelihood that a person purchases the best RV for their usage, travel, and family needs.
"The data revealed by this study provides fascinating insight, not only into the RV industry, but into the ways in which Americans have changed how they work, play, and enjoy the great outdoors," said RV Industry Association President and CEO Craig Kirby. "For the first time, we have detailed data on the distinct subgroups that make up the current RVers and RV intender groups, allowing RV manufacturers and dealers to maximize the effectiveness of their communications with their customers and prospective customers."
The nearly 200-page report is available to members of the RV Industry Association and the RV Dealers Association on their respective websites, as well as in the Industry Portal on the Go RVing website.