RV News
Go RVing Wins Big at National Radio Mercury Awards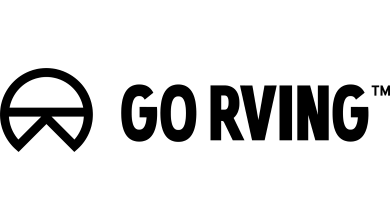 Go RVing won big at the National Radio Mercury Awards on June 9, bringing home the top prize in two categories as well as the event's highest honor, Best in Show. The top prize for a radio campaign went to the Go RVing for the "Don't Let your Vacation Ruin Your Vacation" campaign. Top prize for sound design was awarded to Go RVing for the unique spot created in conjunction with The Addams Family 2 film. The Mercury Awards' top honor of the night for Best in Show recognized Go RVing's "Air Travel" spot which beat out top tier competitors including McDonalds, Hulu, Geico, Ad Council, Progressive Insurance, and Heinz.
"These wins are only possible with a team stacked with passionate, creatively-driven, 'yes we can' kind of team members," said Go RVing Chief Markeing Officer Karen Redfern. "We are exceptionally lucky to have creative partners, FCB Chicago, who work seamlessly with our in-house team and support great ideas from start to finish."
Winners at the 2022 Radio Mercury Awards were announced at the 31st annual awards presentation held virtually and in-person at Sony Hall in New York. The Radio Mercury Awards recognizes and awards radio commercials and campaigns that successfully harness the creative tools of radio and audio to tell a story. The annual competition draws entries from cross the country.
"It's been an honor to be at this year's Radio Mercury Awards and to award the incredible lineup of winners," said Campbell Ewald, executive creative director, and Ale Ortiz, Radio Mercury Awards chief judge. "The final round jury and I were very impressed by the winners' ability to not only entertain listeners but tell stories through radio and audio."
"This year's awards once again proved the power of sound and demonstrated the strength of radio and audio in conveying a brand's message," noted Radio Advertising Bureau President & CEO Erica Farber, and chair of the Radio Creative Fund. "This was an incredible night for radio, and it was so great to celebrate with everyone both in person and online."
Check out Go RVing's winning spots below!
BEST IN SHOW
Category: Creative Radio Commercial by an Agency, Production Company or Advertiser
Spot Title: Air Travel
Notable Competitors at Show:
McDonald's
Hulu
Geico
Ad Council
Progressive Insurance
Heinz
WINNER
WINNER
Category: Creative Use of Sound Design by an Agency, Production Company, Advertiser, Radio Station or Group
Spot Title: The Addams Family Goes RVing
Click below to listen to the winning spots.