RV News
GoCamp Launches New Technology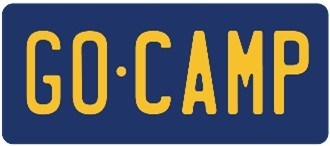 GoCamp introduced new technology for camper van rentals, capitalizing on the continued growth of the outdoor adventure sector.
GoCamp's unique approach to camper van rentals provides customers with a curated, high-quality fleet of vans and Class B RVs that can be accessed through an online peer-to-peer marketplace. The launch of new reservation technology allows GoCamp to increase its market share, while providing a more intuitive experience with breakthrough features and benefits.
GoCamp's journey started in 2017, when the company was originally founded as a boutique camper van rental service in Portland, Oregon. GoCamp quickly established a foothold in the market, making an immediate impact in the industry. After years of success and strong community involvement, GoCamp expanded its locations and audiences, presenting the need for more advanced technical capabilities. That's when GoCamp acquired proprietary software from Steven Dietrich, owner of Vancation. Dietrich used his technical software development expertise and applied it to his passion for camping and outdoor adventure. As a result, he created the dual RV rental marketplace that formed the base product for GoCamp.
With this technical upgrade, GoCamp said it will now independently manage renter and van owner experiences, offering continual product enhancements for both audiences.
"GoCamp has been experiencing exponential growth, but that's not enough," said CEO Camila Ramirez. "Our objective is to provide customers with a memorable experience that speaks to our brand and unique selling proposition. This software streamlines processes, allowing us to innovate and prioritize needs. It also gives us the ability to continue executing our vision of providing a curated fleet with remarkable van owners. Vancation gave us a great start, and over the past year, we have worked to further define our product and marketplace. Now we're thrilled to launch our own technology and provide even more for our valuable customers."