News
Grand Design Solitude Model Hits Sales Milestone
Grand Design RV said it has reached the 25,000-units-sold mark for its Solitude fifth wheel.
Statistical Surveys recently reported the Solitude had reached that milestone in retail registrations.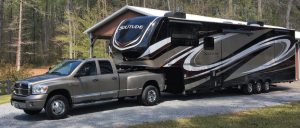 Solitude has legacy significance to the company, as it was the first product offered by Grand Design when the company launched in 2013.
Said Rob Groover, general manager for Solitude and the Momentum line: "In the beginning, we started with a blank canvas to pursue a better way, different than had been done before. Instead of copying what is already in the marketplace, we listen to our customers and provide the product they want."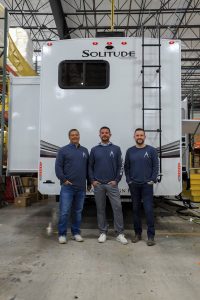 Added Tommy Hall, product manager for the Solitude brand: "Since the Solitude's introduction, it has continued to evolve as the leader in the luxury extended stay fifth wheel market."
"When we first started Grand Design RV, we had a concept of what our first product would be. As we built out our vision, Solitude was clearly that offering. I would like to personally thank our customers and dealers for your continued loyalty," said Cam Boyer, chief financial officer for Grand Design.
This retail sales milestone was commemorated by a luncheon celebration with Solitude production members and management in attendance.