RV News
Grech Motors Creates RV Division, Enters Luxury Class B Market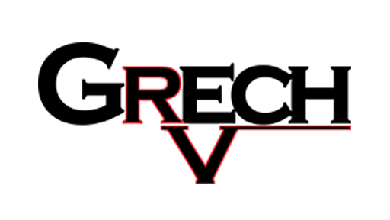 Grech Motors, with four decades of experience building custom luxury coaches, has pivoted into the RV market and introduced a new line of luxury camper vans for what it calls "the ultimate glamping experience."
Grech RV, the new division, has revealed the Strada, Turismo and Terreno.
Announcing its debut motorhomes, Grech RV said, "The new line of Class Bs comes with a wide array of features guaranteed to keep customers satisfied with their purchase. The RV product line offers a return to hand-crafted coachbuilding with remarkable craftsmanship, unparalleled fit and finish, and attention to detail that sets a new standard of quality and luxury in the Class B motorhome market."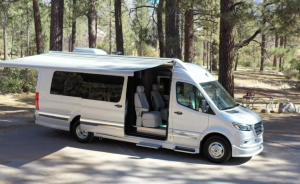 The company's owner, Ed Grech, speaking on what the company has achieved and how they intend to keep up the best quality and practices, said: "We have brought our 40 years of luxury coach-building experience to the Class B Motorhome market with our Strada, Turismo and Terreno models built exclusively on the Mercedes-Benz Sprinter chassis; we have raised the bar once again.
"Our luxury camper vans are the perfect complement to the Mercedes-Benz marque and exemplify luxury with remarkable quality, craftsmanship and attention to detail never before seen in a Mercedes-Benz Sprinter motorhome. The luxurious amenities and functional features elevate your camper van experience. Our models have the highest level of standard equipment in their class with eye-catching curb appeal."
The company is offering a powerful lithium-ion battery system to replace the standard Cummins Onan propane generator. The lithium-ion system is what Grech is calling "the most advanced battery system available in the camper van world."
"Our lithionics batteries are the only UL Listed and UL Tested lithium-ion batteries on the market. This system will run the motorhome and AC for up to 12 hours on lithium-ion battery power," Grech said. "With a high-output auxiliary alternator and 300-watt solar panel system, you will have peace of mind knowing that your lithium-ion batteries will stay charged for the journey ahead."
Grech is headquartered in Riverside, California.