News
Haas Garage Doors Installed in Airstream Manufacturing Facility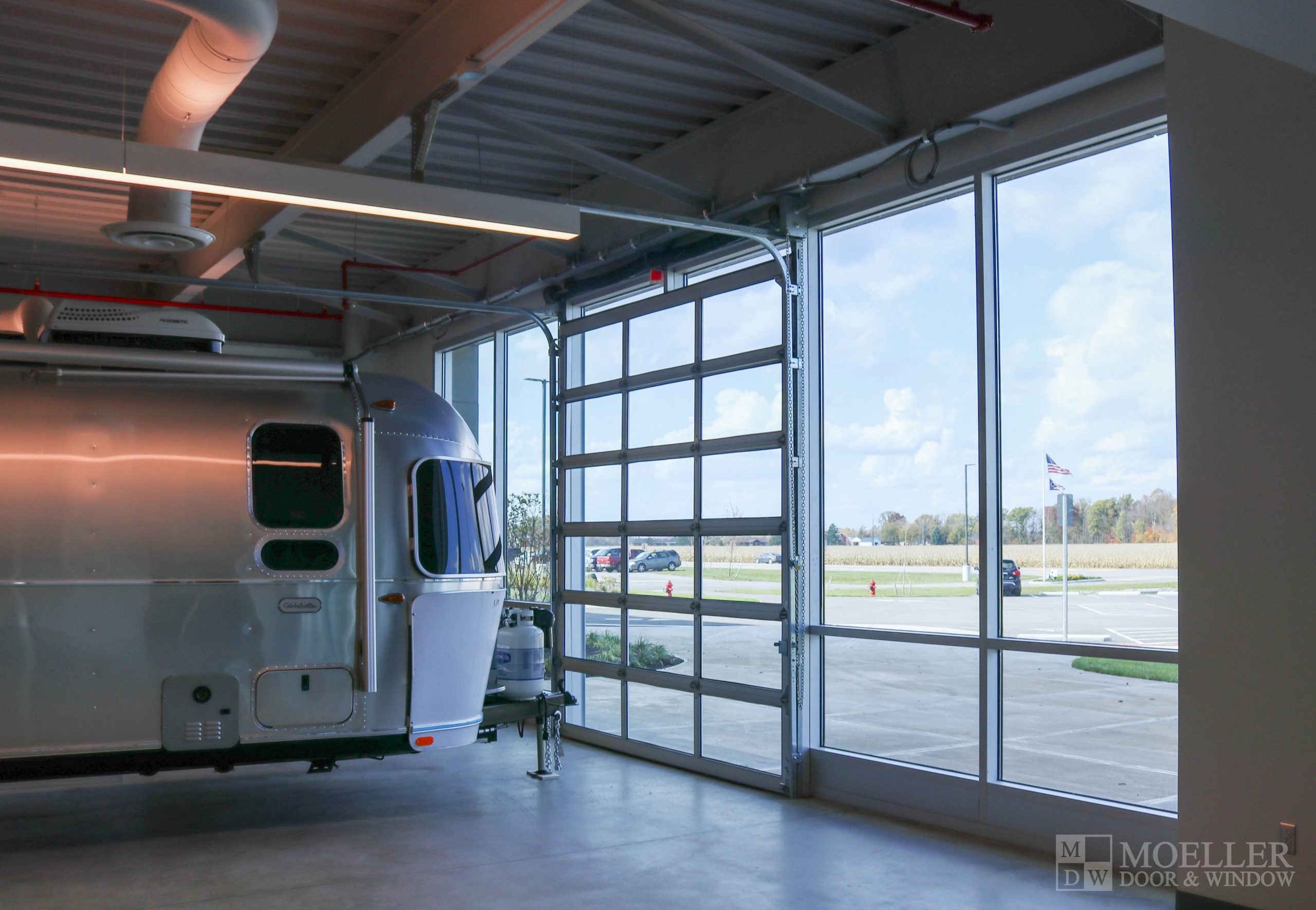 Haas Doors has installed 43 garage doors on Airstream's new 648,000-square-foot manufacturing facility Jackson Center, Ohio facility.
"This project was so large that we broke it into three phases," said Mark P. Beckman, manufacturing engineering and facilities director for Airstream. "We have 43 exterior Haas garage doors and nine interior garage doors in this new facility."
Hass's installation marked the latest project for Airstream. Beckman estimated there are at least 30 other Haas garage doors throughout the 1.3 million square feet of the Airstream complex in Ohio. The massive operation includes 12 buildings sitting on about 150 acres of space.
"Moeller Door & Window originally introduced us to Haas garage doors," said Beckman. "We have a strong relationship with Moeller and rely on them for both their product recommendations and their service."
The team at Moeller Door & Window said it values the relationship with Airstream. "We started the first phase of installation for this project in July of 2019," said Pat Moeller, owner of Moeller Door & Window in St. Henry, Ohio.
Even with the massive new facility open, Haas said in a press release that "it's a possibility that Airstream will see the need to expand in the future." According to Ipsos research from June 2020, 46 million Americans plan to go RVing.
"Demand has definitely escalated this year for Airstream products due to COVID-19," said Beckman. "We are not planning any further additions at Airstream at the moment. But, if and when we do, we will once again use products from Haas Doors."