RV News
Hail Causes Millions in Damage to Jack's Campers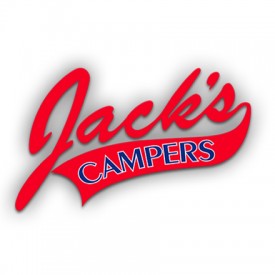 An RV dealership in western South Dakota said a recent hail storm damaged about 500 trailers and motorhomes, resulting in millions of dollars in damages.
The Rapid City Journal reported the Friday storm produced hailstones ranging in size from a quarter to a grapefruit. The hail hit an area spanning from eastern Wyoming across the Black Hills.
This story by the Associated Press appeared KSFY News.
Keith Ness works at the Jack's Campers RV lot in Piedmont. He says nearly every trailer on the outdoor lot suffered significant damage. Ness and other employees scrambled Saturday to replace broken roof vents and cover cracked RV windows with tape and plastic sheeting.
Ness estimates that half of the inventory was new and that many will be a total loss.