RV News
Heartland RV Launches New Mobile Consumer App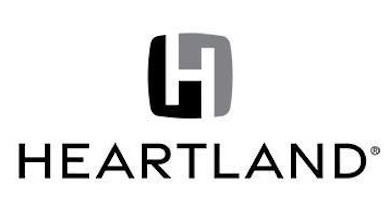 Heartland RV, manufacturer of high-end fifth wheels, travel trailers and toy haulers, has launched a new mobile app, MyHeartlandRV, to help consumers oversee their RV.
"Heartland RV is about launching life's journeys," said Lesley Melvin, Heartland's director of marketing. "This app is rich in content and information regarding overall RV maintenance and ownership, but also includes information relevant to the owner's specific rig – creating a unique user experience."
MyHeartlandRV is a mobile app that allows the customer to enter their VIN# and monitor warranty information, sales and parts orders, as well as maintenance tips. MyHeartlandRV provides a robust and ever-growing library of how-to content, checklists and provides instruction on vital operational and maintenance tasks, the company said. Owners' manuals and warranty information are readily accessible on the app, along with a dealer directory. Based on the customer preferences, they can opt in for push notifications, which will alert them of their parts shipping, or when their warranty claim has been processed, to even a local rally in their area.
"High quality and customer service are our top priorities and creating this app allows us to provide up-to-date information regarding our customer's units. Information is updated daily, and customers can opt-in for push notifications, therefore they are notified instantly when there is a change in their warranty service status or their parts order status," said Jim Fenner, Heartland's vice president of service and quality control.
He continued: "The RV lifestyle is booming as Americans seek new ways to explore, adventure, and even take their entire lives on the road. The MyHeartlandRV mobile app provides our customers with a better experience right in the palm of their hand and provides a sense of comfort knowing that information they may need is easily accessible no matter where they are."