News
Hilltop Camper and RV Acquires Minnesota Competitor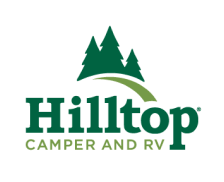 Minnesota-based Hilltop Camper and RV, which has several locations around that state, has announced the acquisition of Alexandria Recreational Vehicles located in Alexandria, Minn., effective immediately.
"We are very excited to be part of the Alexandria community," said Hilltop Camper and RV co-owner Michael Pearo. "The enthusiasm for outdoor activities and the family environment made expanding to Alexandria an easy decision,"
In addition to the Alexandria location, Hilltop Camper and RV has dealerships in Fridley, Brainerd, and Rochester, Minn. Products and services include new and used camper and RV sales, parts, accessory sales, service, and now Western Snowplows.
The Alexandria dealership is Minnesota's oldest Jayco dealer. Hilltop Camper and RV will continue to offer a full line of Jayco campers and RVs. Other manufacturers include Starcraft RV and Kropf Park Models.
"Since 1951, it's been our family's mission to help create lasting memories for our customers, and we can't wait to help make memories for families in the Alexandria area. Hilltop is committed to providing the best overall experience to our customers," said Pearo.