News
Hoefer Group Acquires North Dakota Factory to Build RVs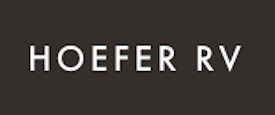 Hoefer Group, owned by RV industry veteran Charles Hoefer and directed by Hoefer's wife Andrea Kine, has closed $3 million in working capital and acquired a 10.66-acre industrial site in Dunseith, N.D., near Canada in the Turtle Mountains.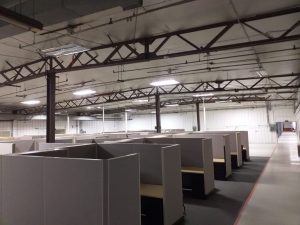 The site formerly operated as Benchmark Electronics. The acquisition includes a 100,000-square-foot factory and building contents associated with the former operation. The City of Dunseith was the seller in the transaction, which closed Tuesday, April 19.
The $525,000 purchase was part of a larger incentive package developed with city and state officials. Factory and contents carry an estimated $8.5 million replacement value.
The company says the factory is highly energy efficient and perfect for its composite operations. Sections feature insulated walls up to 14 inches thick and 50,000 square feet with a double-roof. Hoefer RV's U.S. launch will be 'American Made' from first rollouts. Some supplier and technical operations will remain in southern Africa's Eswatini. All production and many verticals will move to the United States.
The Hoefer brand vision began in 2016 as an R&D initiative by Charles Hoefer and his wife Andrea Kine. The project's aim was to lighten and strengthen towables for SUV/electric vehicle compatibility. In late 2019, Hoefer Group of Eswatini released prototypes and announced mid-priced composite RVs for the U.S. market. Then came the pandemic. As Charles Hoefer explains, the business took a wild ride.
"Our first Eswatini production run halted midstream with commercial-sector lockdowns, loss of air freights, and was hit again with closure of Dometic's regional operations. We had to regroup and built a warehouse by May 2021 for larger operations that included container bulk-stocks, prepping for an August 2021 restart," he said.
"In July 2021, Eswatini began destabilizing politically, with riots that included looting and burning of portions of the industrial sector near our operations. The situation was painful to witness, as Eswatini is a family home, and we love it. At that point, we weren't sure how to proceed into production in Eswatini with stability.
"During 2022, we had been narrowing a U.S. headquarters site search to eventually also include kit assembly, and North Dakota was on a short list. We traded calls with local and state officials after the July riots – the message was basically, 'Build them here.'
"North Dakota had an aerospace and defense electronics factory recently closed with a specialized workforce available. We flew out and began research in late 2021, and the rest brings us to today, now more globally situated than we ever imagined," Hoefer said.
Extensive site renovations are underway in North Dakota. Production is anticipated to begin later in 2022. Further announcements regarding product, which has been fully re-designed for an upmarket launch, along with incentives and workforce announcements, are expected in the coming months. A ribbon cutting and new website are planned with the first release of U.S. production models from the Dunseith factory.