News
How a Local Utah Newspaper Covered Camping World's Most Recent Acquisition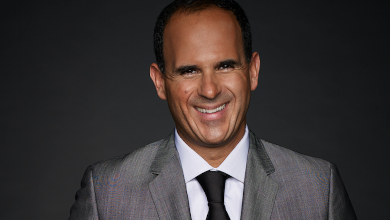 Lemonis
Earlier this week RV PRO reported that Camping World had continued its dealership acquisition spree with the purchase of Nielson RV in St. George, Utah, a city in the southwest part of the state that is a short drive from Grand Canyon and Zion national parks and the Glen Canyon Recreation Area. Here's how the local paper covered the visit of Marcus Lemonis, chairman and CEO of Camping World Holdings.
The star of the CNBC reality television show "The Profit," Marcus Lemonis, stood before about 20 employees Tuesday at the Nielsen RV St. George location. Though Lemonis' tone was upbeat – he was visiting to announce that he'd just purchased the RV dealer – he seemed to sense some tension in the air.
Leaning into it, he invited the employees to share the rumors they'd heard and to voice their concerns so that he could confirm or dispel them. After a brief silence, they jumped right in.
"I used to work for Camping World," one man said. "I wonder if our pay is going to go down."
"No," Lemonis responded. "My job is to make more money for you. You'll get paid the same until we can figure out how to make more money for you."
Click here to read the full report from David Dudley of the St. George News.