RV News
How RVs are Moving the American Economy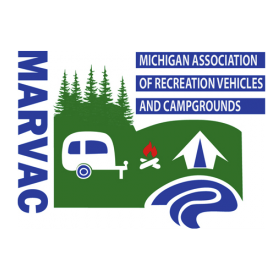 The RV industry is a significant economic driver for the United States, and for many individual states as well. The "RVs Move America Economic Impact Study" expresses this impact in detail.
According to the Michigan Association of Recreation Vehicles and Campgrounds, at a national level, the RV industry has an overall economic impact of $114 billion and supports nearly 600,000 jobs. Those jobs thereby equate to nearly $32 billion in wages and $12 billion in taxes (across all levels).
RV ownership, according to the RV Industry Association, has reached record highs. More than nine million households currently own an RV. This is a 16 percent increase since 2001. The largest growing segment of RV owners is the 35-54 age group, information that came to light during a 2011 University of Michigan study of RV consumers. However, RV ownership continues to be a popular choice by semi-retirees and retirees, which has historically been the highest age range for RV ownership.
It's simple to see the reasons why owning an RV is so appealing: lighter-weight RVs that are easier for towing, green technology improvements due to a growing concern for environmental sustainability, flexibility for quick and economical getaways, and the capability to be active and outdoors more often, MARVAC said.
RVs aren't just being utilized for vacations though. Many RVs don't need to move much at all to be useful and offer many of the benefits of RV living for consumers. Many Americans utilize an RV as an office, a mobile business, a tailgating gathering space, or, as has been the case with the COVID-19 pandemic, a sanctuary for essential workers to live comfortably in order to protect their loved ones as best they can while still maintaining their essential roles in the workplace.
The RV industry has continued to see interest in consumer buying of RV units in spring and summer 2020, as consumers have come to value the safety, flexibility, and health benefits the RV lifestyle offers. RVIA reported that RV wholesale shipments in June 2020 were 19.8 percent higher than June 2019. The most popular RV types were towable RVs – travel trailers specifically.