News
ICON Unveils New Modular Shower, Bath Surrounds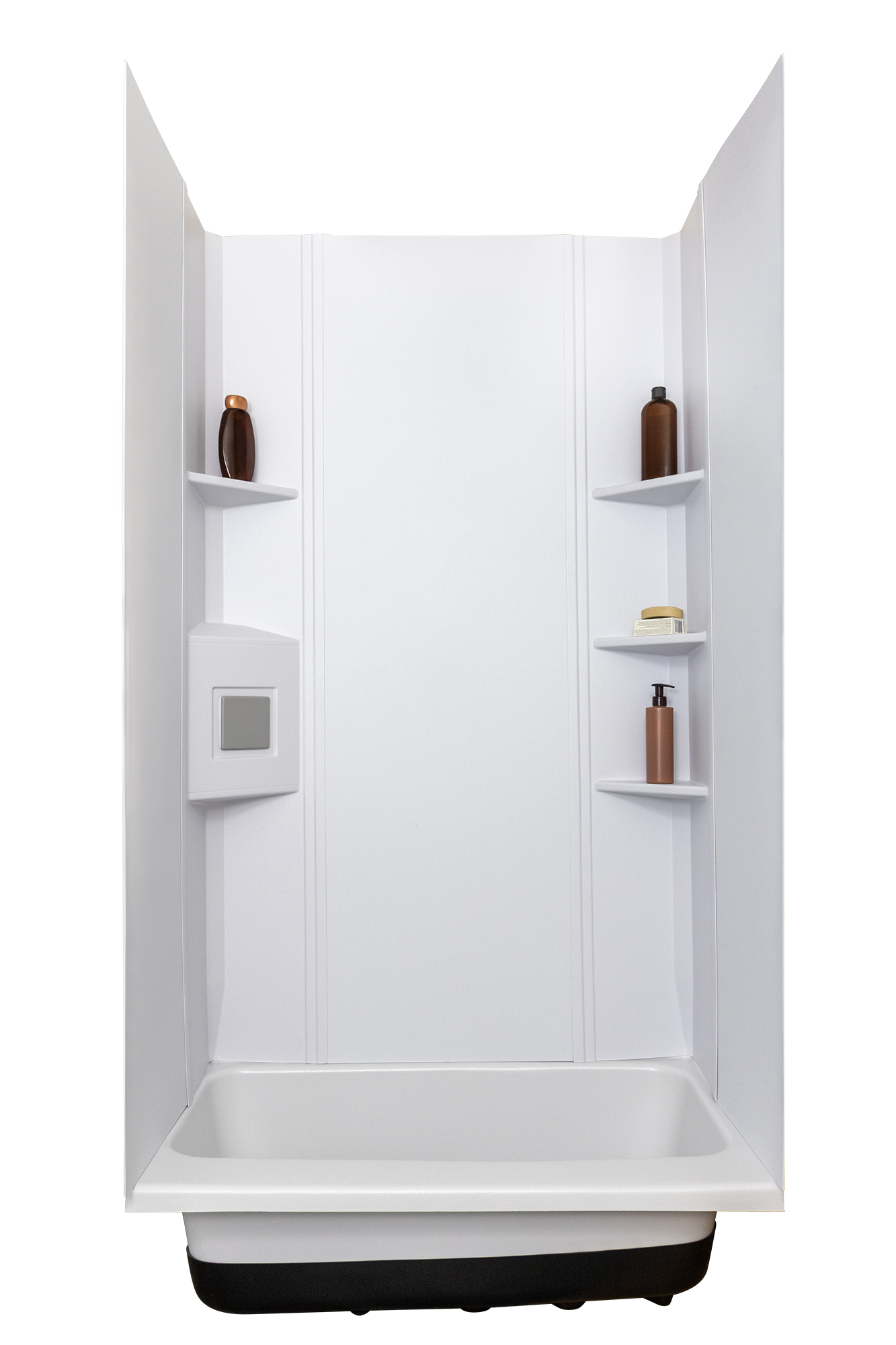 ICON, a manufacturer and marketer of plastic components for RVs, has released a new line of bathroom components intended for the aftermarket and OEM applications. Four new products are available – all bath or shower surrounds.
ICON said the kits' modular nature allow each one to fit a wide variety of sizes. This allows for installation in tight spaces, where OEM one-piece surrounds may have been inserted prior to a wall or other finishings.
"The installation of this is quite intuitive. Having four kits covering a variety of bathtubs or shower pans makes this rather simple to get the right thing and easily adapt as needed," said Marketing Manager Jordan Martindale of the product release. "Maneuvering three or four smaller pieces into a small bathroom for remodel is considerably easier than trying to bend a big "U" shaped piece in – so it's quite advantageous."
Of the four kits released, three are for shower configurations: a rectangular shower, a 90° Neo-Angle and a 45° Neo-Angle. The fourth kit is for bathtub installations. Each kit comes with the appropriate corner piece(s) and corresponding panels. The panels can be trimmed to the appropriate size for the application. Installation involves adhering the corners into place and slipping the panels edges into specially designed flanges on the corners, the company said.
The surrounds are available today on the company website and through partnering aftermarket parts distributors. Visit the website at www.IconDirect.com.