RV News
Indiana Gov. Holcomb Unlikely to Require Masks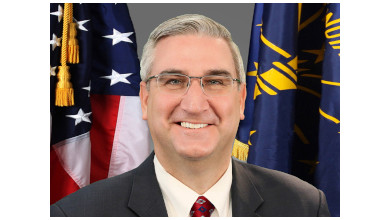 Indiana Gov. Eric Holcomb
Indiana Gov. Eric Holcomb said Tuesday he was looking at the CDC's latest heightened mask recommendations, but the political reality is he'd be highly unlikely to enact a new statewide mask mandate, political experts say.
As the highly contagious Delta variant surges, the Centers for Disease Control and Prevention recommended Tuesday that both vaccinated and unvaccinated people wear masks indoors in areas with "high" or "substantial" COVID-19 transmission. That would include a majority of Indiana counties, including Marion and the doughnut counties, according to the CDC.
Marion County health leaders are recommending people mask up but are not mandating it yet.
Political pundits say the return of a statewide mandate would not be popular among Hoosiers or the Republican supermajority-controlled Indiana legislature, which has continued to exert pressure on the governor over his decisions to require masks and restrict businesses during the pandemic
Click here to read the full report from Kaitlin Lange in the Indy Star.