News
Indiana to Accelerate R&D, Skills Training at New Smart Manufacturing Center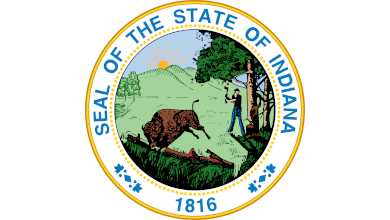 Indiana will launch a new smart manufacturing hub next year to support the long-term growth of the state's manufacturing industry, which is a key driver of its economy. The new facility, which Gov. Eric J. Holcomb first announced in May under the Economic Activity Stabilization and Enhancement (EASE) initiative, will be home to GE Additive's state-of-the-art Binder Jet technology, allowing innovators, startups and manufacturers to advance research and development (R&D) and 21st century skills training in smart manufacturing.
"Every day, Indiana manufacturers are developing safe, reliable and innovative products that help power the world," said Indiana Secretary of Commerce Jim Schellinger. "As new trends and technologies change the state of today's manufacturing industry, Indiana is focused on partnering with forward-thinking organizations like GE Additive and advancing strategic initiatives to propel long-term growth in manufacturing and equip Hoosiers with the industry-focused skills and training needed for the future."
The new facility, Emerging Manufacturing Collaboration Center (EMC2), will be located at the 16 Tech Innovation District and is expected to open by summer 2021. EMC2 will allow new and existing manufacturers to utilize state-of-the-art equipment, including GE Additive's Binder Jet technology, to train employees, conduct third-party pilot manufacturing and increase awareness of products and software applications. Additionally, GE Additive will extend its Binder Jet Beta program at the facility, collaborating with Indiana businesses and industry and academic partners to fuel Binder Jet-enabled R&D in additive manufacturing, factory automation, advanced software development and manufacturing readiness.
According to GE Additive, binder jetting is a family of 3-D printing technologies in which a print head moves across a bed of powder and deposits a liquid binding agent in the shape of a section to be built, bonding these areas together to form parts one layer at a time. When complete, the bound parts are removed from the unbound powder. Materials commonly used in binder jetting are metals, ceramics and sand.
EMC2 is part of the Indiana Economic Development Corporation's $10 million EASE initiative designed to stimulate manufacturing investments that will position Hoosier operations, and the sector overall, for future growth and prosperity.