RV News
Industrial Finishes & Systems Acquires California Location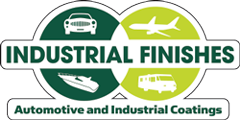 Industrial Finishes & Systems, a distributor of automotive paint, equipment and supplies, has acquired S&H Car Color, based in Seaside, Calif.
"Seaside is a strategic market from both a geographic and business standpoint. Seaside's position contributes to our business growth in northern California, and operationally allows us to provide exceptional service to customers in the area," said Peter Deluca, Industrial Finishes' general manager.
"S&H Car Color is an established coastal location, and we look forward to serving their loyal customers and exploring future opportunities. We're committed to the location's very bright future," Deluca added.
The addition of the Seaside location brings Industrial Finishes' total distribution centers to 33 nationwide.