RV News
Infrastructure, Tech Investments to Increase National Park Access and Experience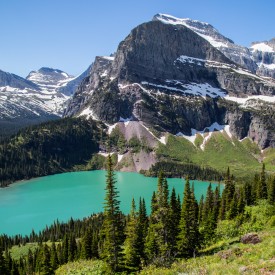 The RV Industry Association (RVIA) released details surrounding new initiatives from Secretary of the Interior Deb Haaland and Secretary of Transportation Pete Buttigieg, which will increase access, support jobs, and enhance the transportation experience on public lands across the U.S., according to RVIA.
At an event in Washington, D.C., the two secretaries signed a Memorandum of Understanding (MOU) that will strengthen the departments' coordination regarding infrastructure investments and the deployment of innovative technologies at National Park Service (NPS)-managed sites.
The MOU outlines priority initiatives including innovative technology pilots, shared mobility integration, the electrification of major transit fleets and additional electric vehicle (EV) charging stations. The initiatives will guide the departments' efforts to build transportation systems that provide enhanced access for car-free trips, interpretation, education and enjoyment opportunities to visitors who want to experience public lands.
RVIA said the move is great for the RV industry, spotlighting two key MOU priorities that will positively impact the industry:
EV Charging Stations: Identifying where en route EV charging stations are lacking between parks and key population centers and work to fill these gaps. Adding charging stations in strategic locations both within and beyond park boundaries will enable visitors who use electric and plug-in hybrid EVs to visit NPS and other Federal Lands sites. EV charging stations will also enable NPS to incorporate EVs into its fleets for operational uses.
Advanced Traveler Information Systems: Implementing strategies using mobile technologies and infrastructure that provide individuals with information to make more informed travel decisions. For example: real-time transit arrival, road status and parking area availability information could decrease congestion and enhance the visitor experience.
"As our national parks and public lands experience a surge of visitation, we must be innovative in our approaches to welcome people from every zip code, while also ensuring that we pass on these natural and cultural resources to future generations," said Interior Secretary Haaland. "Through this partnership with Transportation, our teams can advance the intersection of transportation innovations and access to public spaces. When we talk about and plan around access, we must do so with an eye toward equity. I look forward to working closely with Secretary Buttigieg and his team to ensure that sustainability and equitable access to parks and public lands remain hallmarks of our work."
"Alongside the President's historic bipartisan infrastructure law, today's MOU will help improve transportation in our national parks and communities across America," said Transportation Secretary Buttigieg. "I look forward to continuing to work with Secretary Haaland and the National Park Service, to keep our most prized natural wonders accessible and safe for all Americans."
To read RVIA's full report on the new initiatives, click here.