RV News
inTech Bringing Several New Units to Open House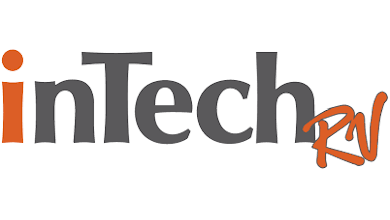 inTech is promising a "wow" to visitors to its display area at Open House next week.
"We are thrilled to announce the unveiling of the most innovative and versatile addition to our all-aluminum product offering – the All-NEW Black Wing," the company said in a press release. "This groundbreaking RV promises to change the way you experience the great outdoors, and you're invited to be among the first to witness its debut at our exclusive Open House event."
The company said the Black Wing was designed to meet the needs and wants of those seeking adventure in their outdoor activities. The aluminum body is durable, stylish and convenient, the company said.
Key features include lightweight aluminum construction; spacious toy hauling capacity; luxurious living space; and sleek design.
Two Black Wing, models will be on display at inTech's Open House event, where the public can explore the unit up close. The company said it will also have on hand a new Sol Eclipse, a reimagined Flyer Explore and its recently released Terra Magnolia and Sol Dusk.