RV News
Jayco Breaks Ground on Employee Health Clinic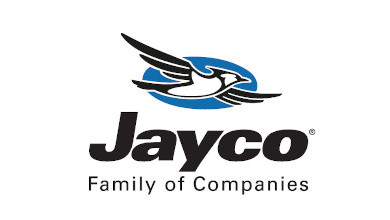 Jayco has broken ground on a new health clinic to serve its employees and dependents utilizing the company's health plan.
The nearly 1,500-square-foot facility will be located on Jayco's Middlebury, Ind., campus with doctors and nurses on staff providing primary care and preventative health services, prescriptions drugs and wellness coaching. This family health clinic, which is unique to the area, will be readily available, easy to use and schedule appointments; including select evening and Saturday visits available.
"We are very excited to be a part of this project and to continue our long-lasting relationships with both Goshen Health and Jayco," said Adam Tohulka from DJ Construction. "It is rewarding to see Goshen Health, Jayco and DJ Construction come together and combine efforts to design and build this new clinic that will serve the Jayco campus with the outstanding care that Goshen Health is known to provide."
The new dependent care clinic will round out the Jayco Holistic Health Facility, which already includes a state-of-the-art fitness facility and an occupational clinic specifically for employees. Once completed, the complex will total nearly 10,000 square feet and provide all aspects of primary and preventative health care. These services are available for employees and their dependents of all four brands that are part of the Jayco Family of Companies: Entegra Coach, Jayco, Starcraft RV and Highland Ridge RV.
"We've appreciated working with Jayco over the years to provide occupational medicine on their campus," said Jon Yoder, vice president of Goshen Physicians Network. "Now, we are excited to partner on this expansion to provide primary care services for their employees and their families. By working together, this new dependent care clinic helps us improve the health of our community."
"We are excited about expanding our clinic to include premier care and access for not only our team members, but also their families," said Mark Dilworth, Jayco director of human resources. "We feel this will be another outstanding benefit we can provide and show our true commitment to our Jayco employees and their families."