RV News
Jayco Holds Annual Dealer Advisory Council for Service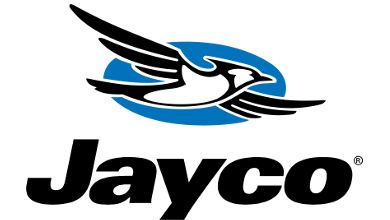 Jayco held its sixth annual Dealer Advisory Council (DAC) for Service on Nov. 14-16 at the manufacturer's Middlebury, Indiana, campus.
The two-and-a-half-day event was hosted by the OEM's customer service team and provided an opportunity for dealers to deliver feedback and learn about the activities surrounding the various initiatives within the department. The areas of focus included Warranty – processing, returns and support; Parts – ordering, shipping and RMA processing; and Suppliers – presentations and Q&A.
"It was amazing to see a manufacturer spend three days with a group of dealers to focus on parts and service to improve the end user experience," stated Mike Pearo, vice president of Hilltop Camper & RV. "Jayco's commitment to RECT and service is a prime example of why Jayco is a leader in the RV industry."
A key focus were the repair event cycle time (RECT) metrics that Jayco uses to continuously monitor and improve effectiveness in the various areas that impact the customer experience.  This year, suppliers were also invited to present key insights previously not represented at the DAC, Jayco said. The suppliers were provided a series of questions prior to the event regarding RECT and quality. They then addressed the questions as a panel to highlight what they are working on in their respective companies. Comments and recommendations were opened to the dealers in attendance to provide additional clarity and explore further methods to improve.
The suppliers in attendance were Lippert, Dometic, Mike's Custom Painting – a division of the Patrick Paint Group, Norcold, GE and BMPRO.
"The Customer Service DAC came out of the annual Jayco Sales DAC that occurs during the summer, which traditionally has only provided a two-hour focus on each department," said Steve Claude, vice president of customer service for Jayco. "It was apparent that we needed to expand the service portion and break it out on its own to ensure it was given the proper attention. It has since expanded to its current form extended out over a few days. The event further illustrates our follow through as a great manufacturer partner and emphasizes how much dealer feedback is wanted and needed."
Twelve dealerships were in attendance, which were strategically selected from the Jayco family of companies' dealer body throughout North America to provide a representative cross section, it said. The event concluded Nov. 16 with a roundtable discussion to ensure all questions were answered and any concerns were addressed.
"I think this is one of the most important things we do," said Claude. "The DAC allows us to hear the voice of our dealerships, or what they think the greatest opportunities are of supporting them and making the transactional world between the companies as easy and user-friendly as possible, with the sole goal of taking care of our customers"
Jayco's event will take place again in November 2024 to focus on continuous improvement to positively impact dealer relationships, RECT and the overall owner experience, it said.