RV News
Jayco Hosts Inaugural 'BlueJay' 5K Run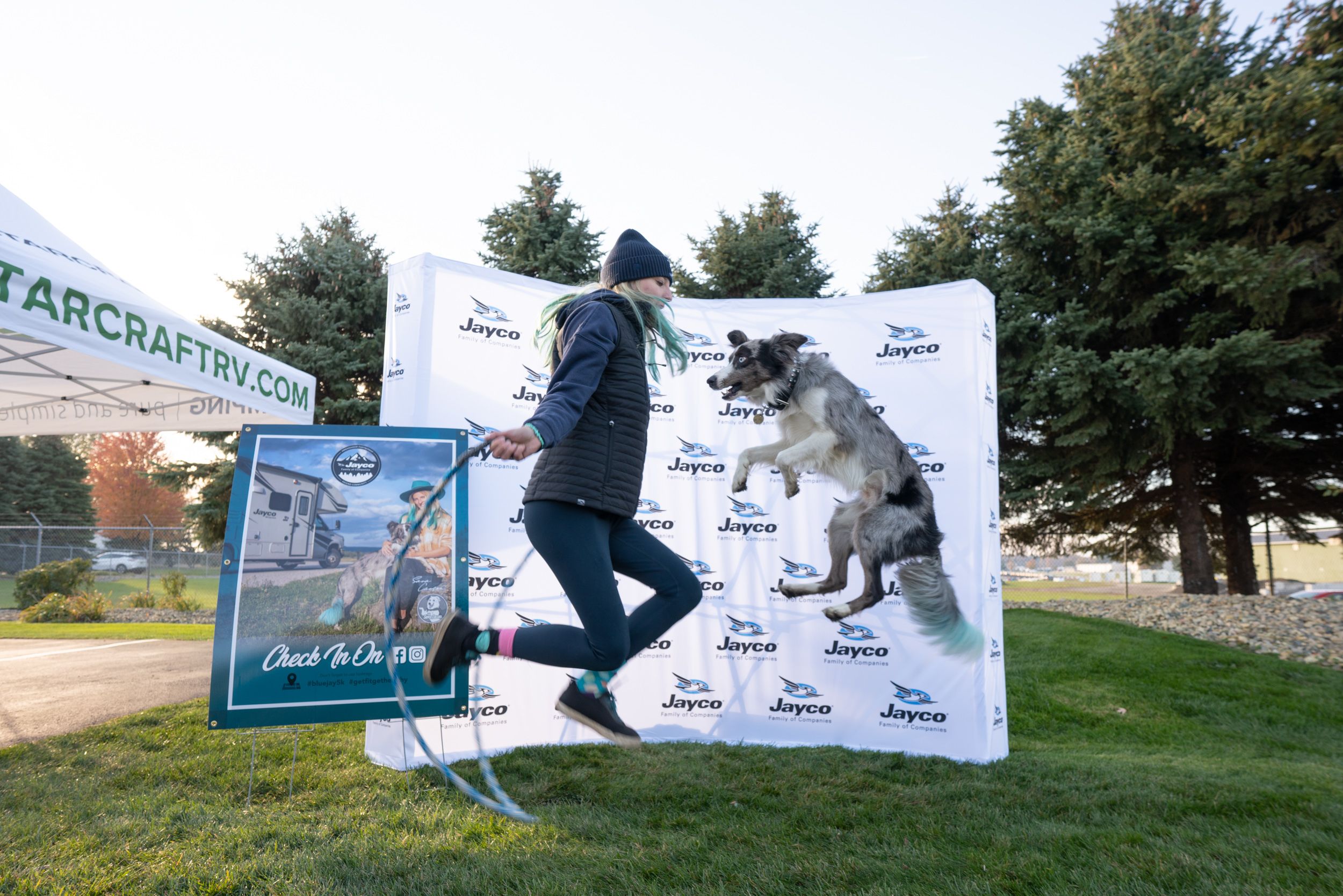 Carson and her Super Collie
The Jayco company family held its first annual BlueJay 5K Run and 1 Mile Fun Walk with more than 300 team members, family and friends in attendance on Nov. 6.
The event was held on Jayco's Middlebury, Ind. campus, allowing attendees to get an up-close look at the manufacturer's facilities and grounds while competing in the race.
"We are super excited about the turnout for first year event; it was better than we could have ever expected," said Mark Dilworth, director of human resources. "We received a mountain of feedback from the employees who participated that they love being part of a company that values employees, their wellness and their families."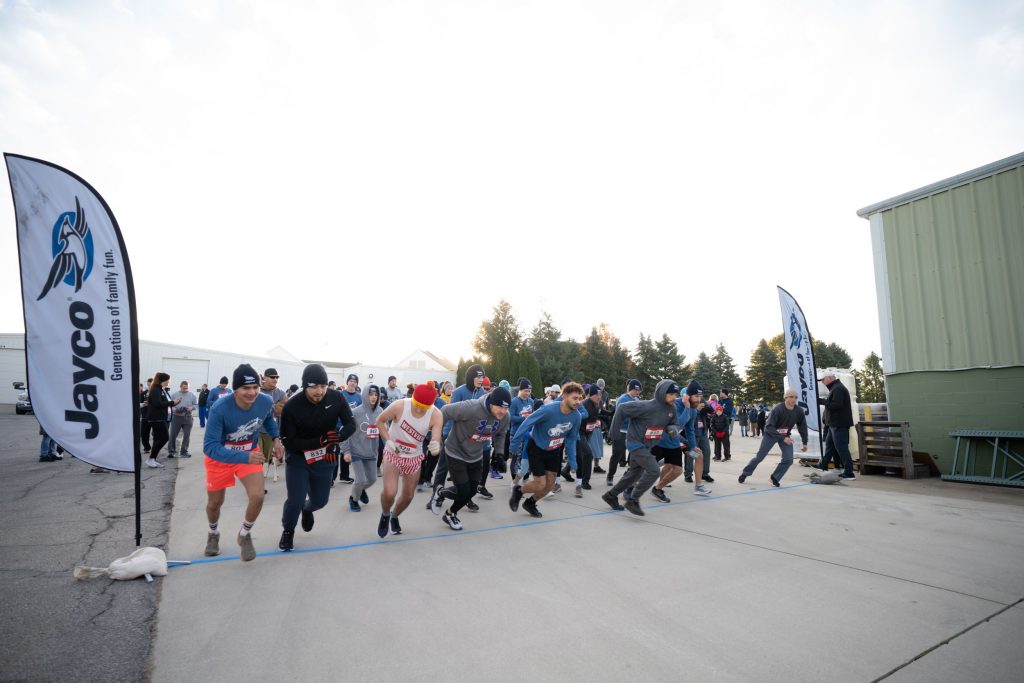 Jayco ambassador Sara Carson and her Super Collies attended in their Redhawk RV to mingle with attendees, take pictures and participate in the race. Carson and her dogs have been featured on Americas Got Talent, the Late Show with David Letterman, The Ellen DeGeneres Show, Animal Planet, Nickelodeon, and more.
"I love any occasion where we can include the families of our team members," said President Ken Walters. "The heart of the organization is the Jayco family, and this event was a perfect opportunity to come together and enjoy a great day."
Plans for next year's Jayco 5K and Fun Walk are already in the process, the company said, with even more special guests and events in store.