RV News
Jayco Hosts Inaugural Family Night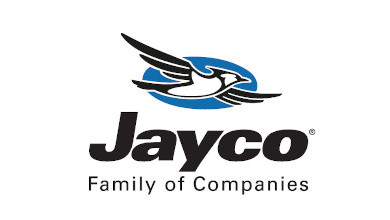 Jayco recently held its first Family Night, with more than 1,000 employees and family members of the motorized division, the evening of Friday, June 10, at its campus in Middlebury, Indiana.
The event featured food, contests, RVs and factory tours.
"This night was all about culture, showing value and appreciation for the team at Jayco.  The employees of Jayco and Entegra Coach are the lifeblood of the organization," said Jonathan Yoder, director of operations. "I was thankful the employees and their families were able to appreciate the whole process, what each employee does, whether in station on the production line, or in their specific engineering, sales or purchasing role, all the way to the final product. The true pride is in each employee and their craftsmanship, along with the next employee, to create such a beautiful final product that is truly worth displaying.  Taking time to show appreciation to these employees and having fun in the process was a huge success."
Facility tours were encouraged to allow everyone to see the areas where their family members work throughout the complex. Each motorized line had bare chassis and finished coaches on display to illustrate the process start to finish. Fifteen total complete units were featured displaying the hard work and dedication of each employee. Members of various departments were in attendance including sales, product development, engineering, executive leadership and more. Yoder, with the help of fellow motorized operations leaders and foremen, spearheaded the planning and execution of the evening.
"The goal of the event was to show the team and their families that they are truly part of something bigger," said Ken Walters, Jayco's president. "Family is at the heart of our core values and the evening was the embodiment of everything we stand for."
Bounce houses, thousands of grilled hotdogs, prizes and Line 48 winning the "people's choice award" rounded out the evening. The company said this will become an annual event.