News
Jayco is the Official RV of John Force Racing Jr. Dragsters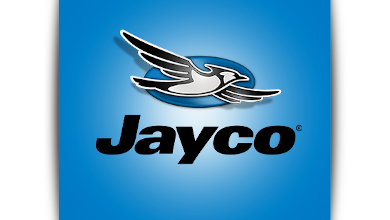 Middlebury, Ind.-based RV manufacturer Jayco Inc. is the official RV partner of John Force Racing's Jr. Dragster teams, headlined by 16-time Funny Car world champion John Force's three grandchildren.
"Knowing that my grandkids want to go drag racing is one of the highlights of my career. I want to keep this going and Jayco is helping me do it," said John Force, owner of John Force Racing and driver of the PEAK/BlueDEF Chevrolet Camaro SS Funny Car. "Traveling, on the road, I want my grandkids and their parents to be comfortable and be able to make memories. I want them to be able get up in the morning and be ready to go, be able to come back and relax. Jayco is all about being family friendly. John Force Racing is a family company, we go racing as a family and now Jayco is part of that family."
"Jayco is extremely excited to be partnering with such a well-known and established racing team. Jayco's values and what we provide – generations of family fun – align perfectly with the John Force Racing team's message and we couldn't think of a better pairing," said Brad Whitehead, Jayco's GM for towables.
Jayco has more than 50 years in the RV industry, a network of more than 300 dealers and offers what it calls an industry-leading two-year limited warranty and a three-year limited structural warranty.