RV News
Jayco, NRVTA Collaborate on Education Videos for RV Owners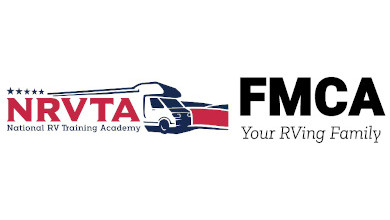 The National RV Training Academy said it has finalized the first round of training videos to help educate Jayco owners on the operation of their new RVs.
There has been an influx of new RV owners entering the market in recent years, said Trey Miller, vice president of marketing for Jayco. The company would rather have its customers spending time enjoying their RVs rather than trying to figure out, through trial-and-error, how the equipment works or what it is supposed to do, he said.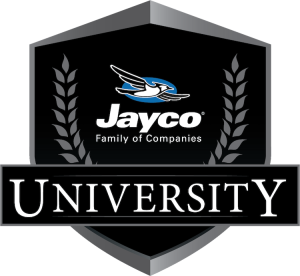 "After our new RV owners have completed their dealer walk-through and drive off the lot, we want them equipped with all the useful information about how to use their RVs more efficiently in order to truly enjoy their camping experiences," said Miller.
For several years, Jayco wanted to expand its video library to provide easy-to-understand and easy-to-access training materials to help owners understand major systems onboard their RV as well as appliances and other components. However, due to steady demand for new units, the company had to allocate more resources to meet that demand, Miller explained.
In 2022, he connected with Tony Flammia, NRVTA's director of sales and marketing, about collaborating on producing training videos exclusively for Jayco products. Last summer, Flammia traveled to Jayco headquarters in Middlebury, Indiana, along with Todd Henson, NRVTA's director of education, and Garrett Syfrett, a contributing editor.
The crew spent a week producing more than 70 high-definition video walk-through orientations for Jayco towable RVs. The videos focused on items found on specific Jayco units. That way, what RV owners see on the videos matches the way it appears on their RVs. There is no guessing required to get something to work properly, said Flammia.
"We recommend our dealers highlight specific proprietary features when conducting walk-through orientations, and the videos do that in detail as well," said Miller. "We specifically zeroed in on our proprietary JayCommand system, which allows users to control various functions in their RVs from a smartphone app or tablet. We know understanding those functions will greatly improve the RVing experience for our owners."
With videos completed for Jayco towable units, the crew will now focus on creating a similar series for Starcraft and Highland Ridge towable brands and their proprietary TravelLINK Smart RV systems. The project's next phase will center around producing videos about Jayco and Entegra Coach motorhomes.
"When our customers pick up their new RVs, we know they are excited. However, the amount of information presented to them during a several-hour walk-through orientation can be overwhelming. It's easy for them to forget some important instructions," said Miller. "By making the videos available on an app created by NRVTA, customers have a way to review features and information whenever it is convenient for them."
"Creating the videos was an important first step," Flammia said. "It was equally important that Jayco owners be able to access the information whenever they needed it. The videos are categorized by topic and owners can search for specific keywords to identify resources to address their pressing questions."
If RVers was more detailed and technical information about how their RVs work, they can take the NRVTA's RVTechCourse home-study course, or attend its in-person RV Fundamentals course, which includes hands-on labs to fully understand how systems work and ways to troubleshoot common problems.
The Jayco project marks the second collaboration between NRVTA and an RV manufacturer. In 2022, the academy completed a series of training videos for Alliance RV owners.