RV News
Jayco Presents Prestigious Award to Hilltop Camper and RV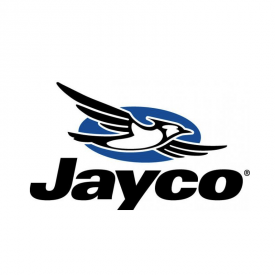 In a ceremony on Nov. 22, Jayco presented its most prestigious dealer honor, the Founders' Award, to Hilltop Camper and RV based in Fridley, Minn.
The Jayco Founders' Award was established in 2002 and is presented annually. The company said its award honors a dealership whose ownership and management consistently reflect a dedication to outstanding sales and customer support; who, over an extended period of time, has demonstrated a loyalty and commitment to Jayco; whose professional operations have brought credit to Jayco and the RV industry; and which embodies the spirit of the founders of Jayco.
"The 2021 recipient, Hilltop Camper and RV, truly exemplifies all of the values that this award stands for," said Jayco President Ken Walters. "They have been a great partner for over 30 years, and we are honored to be able to visit them and present the trophy in-person to their team."
Hilltop Camper and RV began operations in 1951 when Roy Pearo opened the first location in Hilltop, Minn. In the mid-1960s, his sons, Jerry and Dick, joined Roy to continue growing the business. As Dick Pearo's family grew, his four sons joined the company and took on an ownership role following Jerry's retirement in 2012.
Today, the third-generation family-owned and operated dealership has expanded to four locations and added additional family members to its team of employees.
"We are extremely excited to receive Jayco's most prestigious award," said Hilltop's Mike Pearo, who was named board chairman of the RV Dealers Association this year. "It is an honor and a pleasure to work with a great company like Jayco and feel that the ethics and family culture of Jayco are a perfect match with our dealership's foundation. We want to thank Jayco for being a great partner and for presenting us the Founders Award."