RV News
Jayco Rolls Out JayPort System with Blackstone Griddles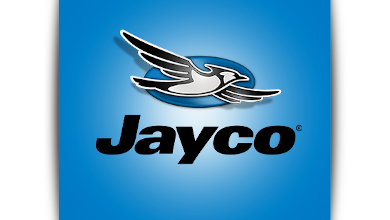 Jayco has announced the launch of the all-new patent pending JayPort system on select models of Jayco towable RVs. Many of the Jayco towables will now come with an exclusive 17" single-zone or 22" dual-zone Blackstone griddle to easily affix to the JayPort and connect via LP quick connect on the door side of the RV for nearly effortless outdoor cooking and cleaning without the need to set up a table or utilize external gas bottles.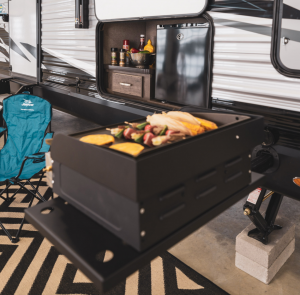 "The Blackstone griddle has exploded on the camping scene.  We worked extensively with Blackstone on a way to be able to offer their griddles in our campers in a way that is unique and functional for our customers," said Matt Fisher, director of product development for Jay Flight.
In conjunction with the launch of JayPort, Jayco will kick off a series of cooking videos utilizing the exclusive Blackstone griddles.  The series, "Jayco's Cooking with Kari" will feature famed chef Kari Karch.  Karch is the former executive chef for Kenmore Appliances and has appeared on television shows on the Cooking Channel, Travel Channel, and the Lifetime Network.  She has also hosted and emceed notable events like the Aspen Food and Wine Festival, Napa Valley Film Festival, and the World Food Championship.  The series and additional information about the JayPort system is available here.