News
Jayco to Offer Togo RV First Year Free Program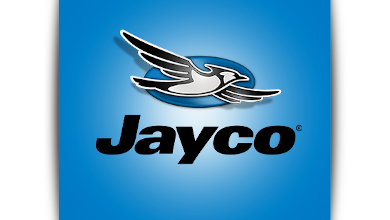 Jayco has announced the launch of the Togo RV First Year Free program for the Jayco, Entegra Coach, Highland Ridge RV, and Starcraft RV brands. Togo RV offers an app service, Togo RV Plus, which provides digital tools and discount benefits to keep RV owners organized, inspired, and safely on the move.
Togo RV's app offers RV-specific GPS navigation; high-value member discounts; free boondocking locations, premium trip planning, tire finder and discounts, owners resource centers, gold status on RVillage, the RV industry's top social network; and customizable checklists.
New Jayco, Entegra Coach, Highland Ridge RV, and Starcraft RV owners can take advantage of the Togo RV First Year Free program by visiting www.togorv.com/first and submitting a brief verification form. Once the form is complete, owners will receive an email with a unique code and instructions on how to redeem their membership. This offer is only valid on new RVs purchased beginning May 1, 2021.
In addition, existing owners of RVs from the Jayco family of companies are able to receive 25 percent off their first year of Togo RV.  Over the coming month, emails will be sent directly to these owners with instructions on how to take advantage of the offer.
"We are excited to partner with Togo to offer this program not only to new owners, but also existing owners of a Jayco RV.  Togo Group and the Togo app align perfectly with our commitment to elevate the RV ownership experience," said Trey Miller, Jayco's director of corporate marketing.
"We're happy to welcome Jayco to the growing number of RV brands giving customers access to a free year of camping tools and savings via Togo RV Plus," said Steven Hileman, vice president of marketing and communications for Togo Group.
Just last week Keystone and Togo announced a similar deal.