RV News
Jayco's New PDI Facility Now Allows for 100% Coverage of Product Lines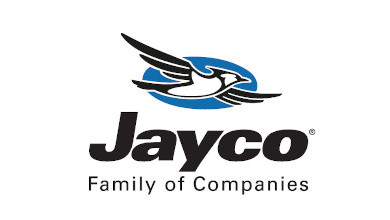 The Jayco Family of Companies announced the opening of its newest Pre Delivery Inspection (PDI) facility on the Jayco campus. The building on Southridge Blvd. in Middlebury, Indiana, is approximately 70,000 square feet and will accommodate four lines running simultaneously. This is the fifth of Jayco's dedicated PDI facilities and as of Nov. 25 allows for 100% of all Jayco, Entegra Coach, Starcraft RV and Highland Ridge RV products to be pre delivery Inspected before being shipped to a dealer.
The 100% PDI initiative includes all manufacturing locations; Middlebury and Shipshewana, Indiana, and Twin Falls, Idaho. These rigorous processes include the inspection of numerous aspects and components of the entire product lineup and follow additional audits and quality checks performed on the production line before the units arrive at the dedicated PDI facilities.
The Jayco Pre Delivery Inspections began in January of 2019 and by January 2022, 55% of all units were being PDIed, including 100% of all motorized units and units produced in the Idaho and Shipshewana manufacturing facilities. Once the new Southridge facility is fully running all lines on Nov. 24, 100% of all units for all Jayco brands will be Pre Delivery Inspected before being shipped to dealers.
By implementing the PDI process, it allows for an additional key step in the manufacturing process to identify and fix any potential issues before they arrive at the dealer.  Any potential concerns are tracked and reviewed with the production lines to identify and implement improvements in processes or materials.
These increased inspection efforts through the 100% PDI initiative illustrate Jayco's commitment to customer satisfaction and have resulted in Jayco Towables, Jayco Motorized, Entegra Coach and Starcraft RV being awarded the 2022 Quality Circle Award (Highland Ridge RV received the award in 2021), the company noted. RVDA bestows this award on RV manufacturers that achieve the highest rating in the Association's Dealer Satisfaction Index (DSI) Survey.  The DSI measures dealers' overall satisfaction with manufacturers in Reliability/Quality, Parts, Warranty and Sales.
"Achieving 100% of our units being PDIed has been a true team effort," said Ken Walters – president and CEO of Jayco.  "We know the critical importance of optimizing quality and reducing RECT.  These are areas we have committed to focusing our time and investments to further support our dealer partners, reducing their costs and positively impacting the overall customer experience."