News
June Hiring Surpassed Expectations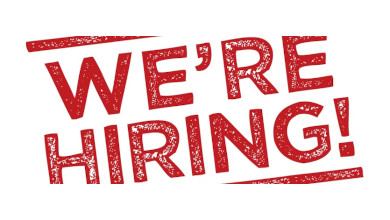 The U.S. economy regained millions more jobs in June from May, as regions across the country eased social distancing restrictions and allowed more businesses to reopen. At 4.8 million, the net addition in payrolls was handily a record single-month gain, and topped consensus expectations.
Meanwhile, the unemployment rate fell from May's level, but held at a historically high level, as millions of Americans remained out of work with the pandemic still under way.
Here were the main metrics from the Department of Labor's report, compared to consensus estimates compiled by Bloomberg:
Change in non-farm payrolls: +4.8 million vs. +3.2 million expected; +2.7 million in May
Unemployment rate: 11 percent vs. 12.5 percent expected; 13.3 percent in May
Average hourly earnings, month on month: -1.2 percent vs. -0.8 percent expected; -1.0 percent in May
Average hourly earnings, year on year: +5.0 percent vs. +5.3 percent expected; +6.6 percent in May
Click here to see the full report from Emily McCormick on Yahoo Finance.
The June jobs report came following a massive upside surprise in May, during which the economy unexpectedly added payrolls, when a loss of more than 7 million jobs had been expected. Estimates for the June payrolls gain spanned a wide range, though none of the more than 70 economists polled by Bloomberg ahead of time expected to see net job losses for June.