RV News
Kenect Lands on Inc. 5000 List for Second Year in a Row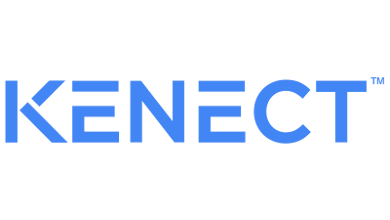 Utah-based Kenect has made the Inc. 5000 list for second year in a row, with three-year revenue growth of 641%.
Kenect, the software platform that allows businesses to connect with their customers, is ranked No. 1,014 on the annual Inc. 5000 list, the prestigious ranking of the nation's fastest-growing private companies. Kenect secured the spot, for the second year in a row, with a three-year revenue growth rate of 641%.
Kenect is the sixth-fastest growing software company in the state of Utah. It currently has 180 employees and could reach 200 employees by the end of the year.
Kenect allows small businesses the ability to immediately text their customers rather than play phone tag. Kenect's growth is fueled by small businesses who realize that their customers want to text them, the company said. More than 89% of people in a poll said they would prefer to text a business rather than call a business.
Kenect also allows small businesses to generate reviews, conduct live video chats, and even collect payments via text. Per location usage of the Kenect payments platform has increased nearly 500% in the last 18 months, signaling a massive shift in the way customers want to pay small businesses.
"We're honored to be on the Inc 5000 list for the second year in a row. It's truly elite company," said Shaun Sorensen, CEO of Kenect. "This honor is a testament to our team, our product and our amazing customers."
The complete Inc. 5000 list is here.