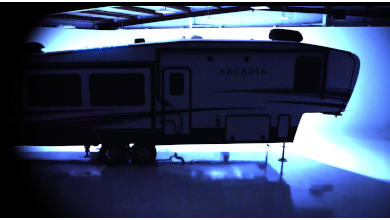 The company didn't want to show too much in the video.
On Wednesday, Jan. 13, Keystone RV Co. will launch an all-new product line at the Florida RV Super Show. Conceived as a next-generation fifth wheel, the company said Arcadia "shatters historical design and manufacturing limitations to deliver more performance, convenience, comfort and style."
"Not much has changed in the fundamental design of fifth wheel RVs in years. Everything was on the table for Arcadia. Keystone's Innovation Lab and product development teams delivered new thinking that is very likely to change the way we manufacture fifth wheels for decades," said Jeff Runels, president and CEO of Keystone RV.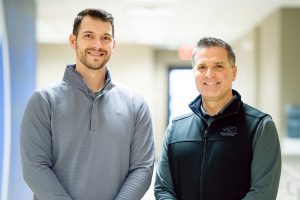 Keystone Product Manager Dustin Tavernier will lead the Arcadia team and will be supported by District Sales Manager Ryan Bailey, formerly with Foremost Fabricators.
Tavernier noted, "In addition to his supplier-side experience, we invited Ryan to be a part of the Arcadia team because his fresh perspective, and passion for innovation and excellence. Those are the hallmark qualities of the Arcadia brand and he is a perfect fit."
The company launched a teaser video on its website today and will go live with full product details next Wednesday.
The company will premiere the first two production models at the Florida RV Supershow in Tampa, Fla., on Jan. 13. A limited number of walkthrough and interview opportunities will be available to the press and digital content publishers at the show. Those interested should contact Christy Spencer at spenc@keystonerv.com to schedule.
Watch the company's video below.