News
Keystone RV Strikes Exclusive Deal with Dragonfly Energy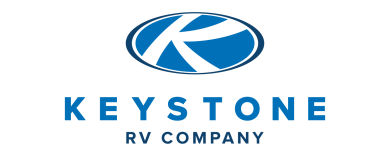 Keystone RV and U.S.-based Dragonfly Energy, a battery technology company known for its popular Battle Born Lithium-ion brand, have entered into an exclusive agreement to provide Dragonfly Energy batteries as standard or optional OEM equipment on Keystone RV travel trailers and fifth wheels.
In addition, Dragonfly Energy batteries will soon be sold for aftermarket purchase exclusively through authorized Keystone RV dealers and service centers, enhancing customer access to these popular battery products.
"Throughout the development of SolarFlex, our state-of-the-art RV solar energy system, we carefully selected partners who set the standard for their respective technologies," said Matt Christensen, Keystone RV general manager. "We are excited to unveil this strategic relationship with Dragonfly Energy, which marks a huge win for RV owners and dealers by providing an energy storage solution with the trusted quality and support they expect from Keystone."
Denis Phares, CEO of Dragonfly Energy, added, "We are always looking for opportunities to push the boundaries of lithium-ion technology and how people use energy storage to enhance their lives off-grid. Through their SolarFlex technology, Keystone RV has changed the game for how RVers experience life on the road. This robust line of energy collection packages is the perfect complement to the innovative, reliable and safe energy storage systems RV owners have come to trust and enjoy from Dragonfly Energy."
Effective immediately, RV dealers will be able to place orders for stock units equipped with heated Dragonfly Energy batteries on all Keystone product lines, as well as order Dragonfly Energy batteries for resale through their parts department.
Josh Miller, Keystone's vice president of sales, added, "Like solar, the interest and demand for lithium batteries is at an all-time high. However, the upfront cost of these batteries can be a deterrent to adoption. By including them as OEM installed equipment, customers will be able to purchase a Keystone RV equipped with the best batteries in the industry with the added benefit of financing it as part of their vehicle loan."
All Dragonfly Energy batteries purchased as original equipment will include a 10-year warranty, a dedicated technical support number and an end-of-life return and recycling program. Batteries purchased for aftermarket sales will also include these benefits, along with special dealer pricing, expedited shipping and DPU programs and installation support and training from Keystone RV and Dragonfly Energy's technical service teams. Dealers who choose to stock and sell Dragonfly Energy batteries will receive a special point-of-sale promotional materials package.
Dragonfly Energy's products are designed, engineered and assembled in the U.S.