News
Keystone Unveils Arcadia Fifth Wheel at Florida SuperShow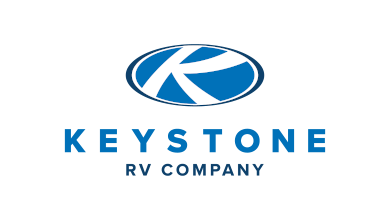 At the Florida RV SuperShow today in Tampa, Keystone RV Co. unveiled its much-anticipated new fifth wheel, the Arcadia.
Keystone President, Jeff Runels, and other company executives were on hand at the General RV booth where the model was shown to the public for the first time. Two floorplans, the three-quarter-ton 3660 and a half-ton 3250, will be available at the show through Sunday. Nationwide distribution will begin next week.
The company said it will update its website daily to reveal the cities and dealers who will be receiving the new models.
"The Keystone Innovation Lab has tackled a number of long-standing manufacturing and operational barriers over the last several years," the company wrote in its rollout announcement, which was closely guarded by the company until showtime at the SuperShow. "Things like color-coded wiring, KeyTV, HyperDeck composite flooring, Blade high-performance air handling, and even floorplan-specific frames are all aimed at creating a better owner experience by simplifying operation, increasing quality and eliminating potential failure points.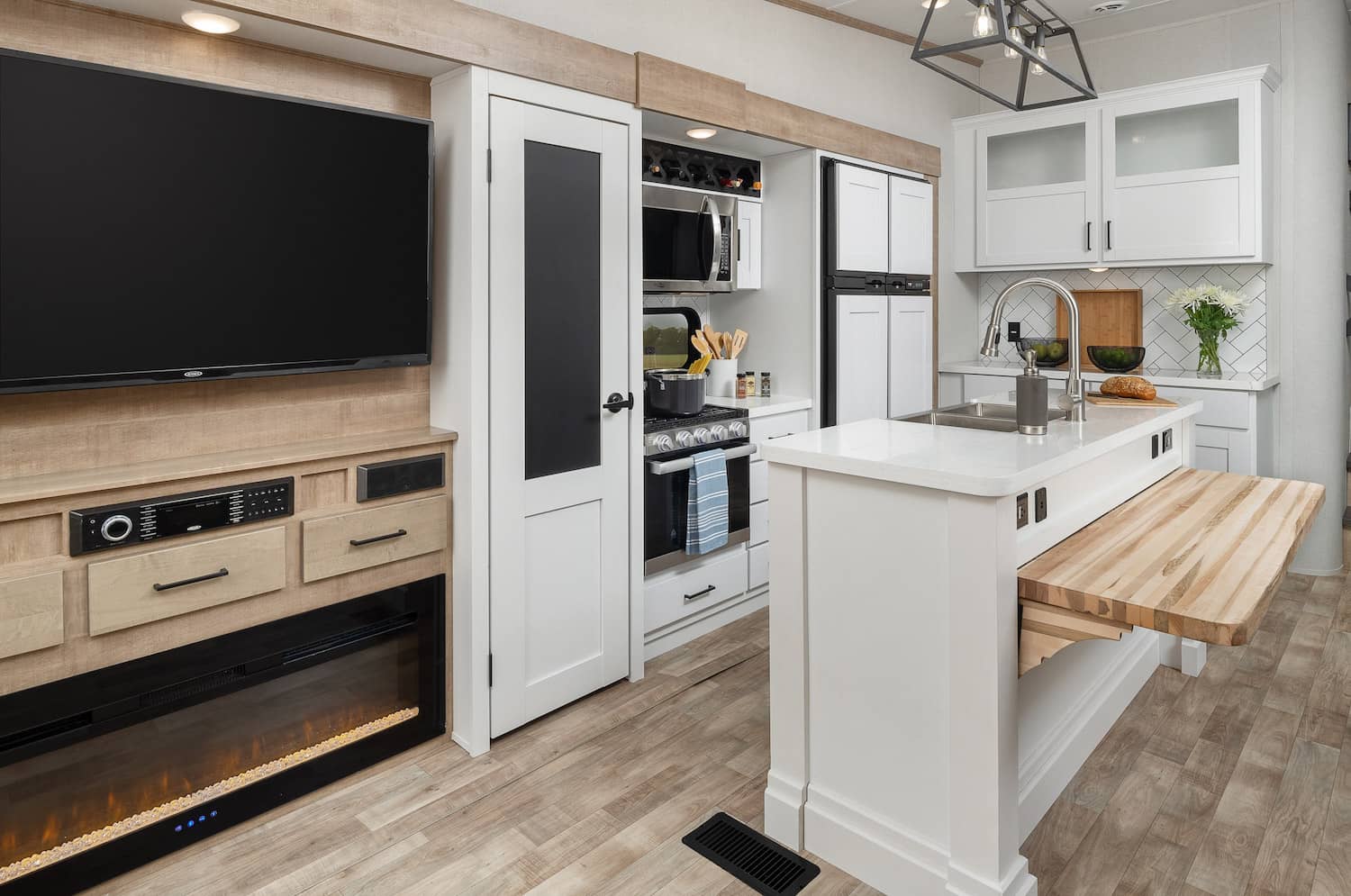 "From this mentality, discussions began about the larger structural and manufacturing limitations that were holding fifth wheels (and all towable trailers for that matter) back from meeting the evolving needs of campers. It was clear that any new fifth wheel approach needed to support a growing number of owners who are interested in both longer trips and dry camping.
"Enter 'Project Omaha.' Keystone president and CEO, Jeff Runels challenged the team to identify the pain points in every single aspect for design, engineering, materials and construction with the stated goal of building leapfrog improvement or identifying a best-in-class solution for all aspects of the coach. The project's goal was to build a product line that meets increasing customer expectations with regard to final finish and ease of operation.
"Over a year in development, Project Omaha (now Arcadia) is perhaps the most researched and prototyped project the company has undertaken. There are, indeed, a number of 'leapfrog' innovations that are coupled with other best-in-class features, many of them with Keystone patents."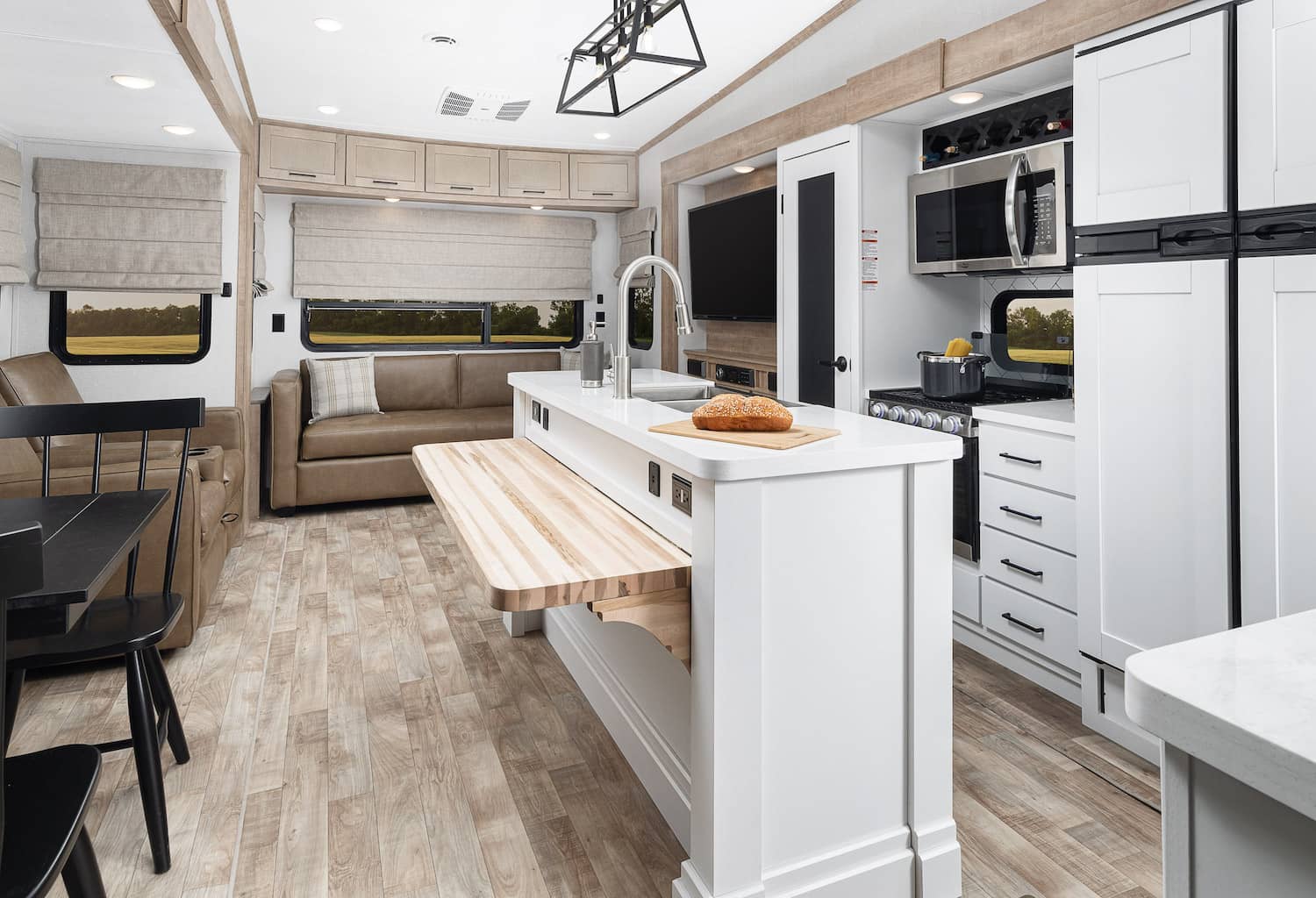 Highlights of the Arcadia include:
The Next-Generation Crawlspace Chassis
What the company calls a patented Keystone exclusive, it's a chassis featuring a "crawl space" and redesigned upper deck.  Its design benefits include optimal efficiency and performance for heat ducts, plumbing, and electrical; direct-run furnace ducting that keeps heat vents in the floor, just as in a home; three layers of insulation below every Arcadia floor; and a center spine that runs the length of the coach and is designed to increase floor rigidity and strength.
Space Saver upper deck and new front cap stance
Fixed master bed base
HyperDeck water-resistant composite floor
MaxTurn Technology
Aluminum Framing
An exterior finish that takes its cues from the automotive industry
And the Arcadia features many other innovations designed for those interested in longer trips and in getting off the grid. Full, detailed product information on the Arcadia can be found here.