News
Keystone Unveils New Virtual Reality Goggles
This article is from our older website archives. Some content may not be formatted or attributed properly. Please
Contact Us
if you feel it needs to be corrected. Thank you.
The interior of Keystone's Alpine 3301 GR comes into full view. You stand beside the kitchen countertop, light gleaming off the seamless surface, the intricate details of the surface clear as day, and look floor to ceiling in every room without constraint.
In fact, given the incredible details of the entire tour, you might think you were in the fifth wheel trailer – were you not at home wearing virtual reality (VR) goggles.
VR is Keystone RV's latest push for dealerships to give potential customers a glance at all its floorplan offerings without it being in stock on the lot. And the manufacturer has the technical and marketing know-how to get it done.
Beginning this month, Keystone will supply its sales reps with cardboard VR goggles to give dealers a highly detailed, 360-degree preview to its entire line and floorplan availability.
"The first time I saw it, it was like in that movie Avatar," said Jim Mac, Keystone's communication manager. "It was like actually being there as opposed to watching it."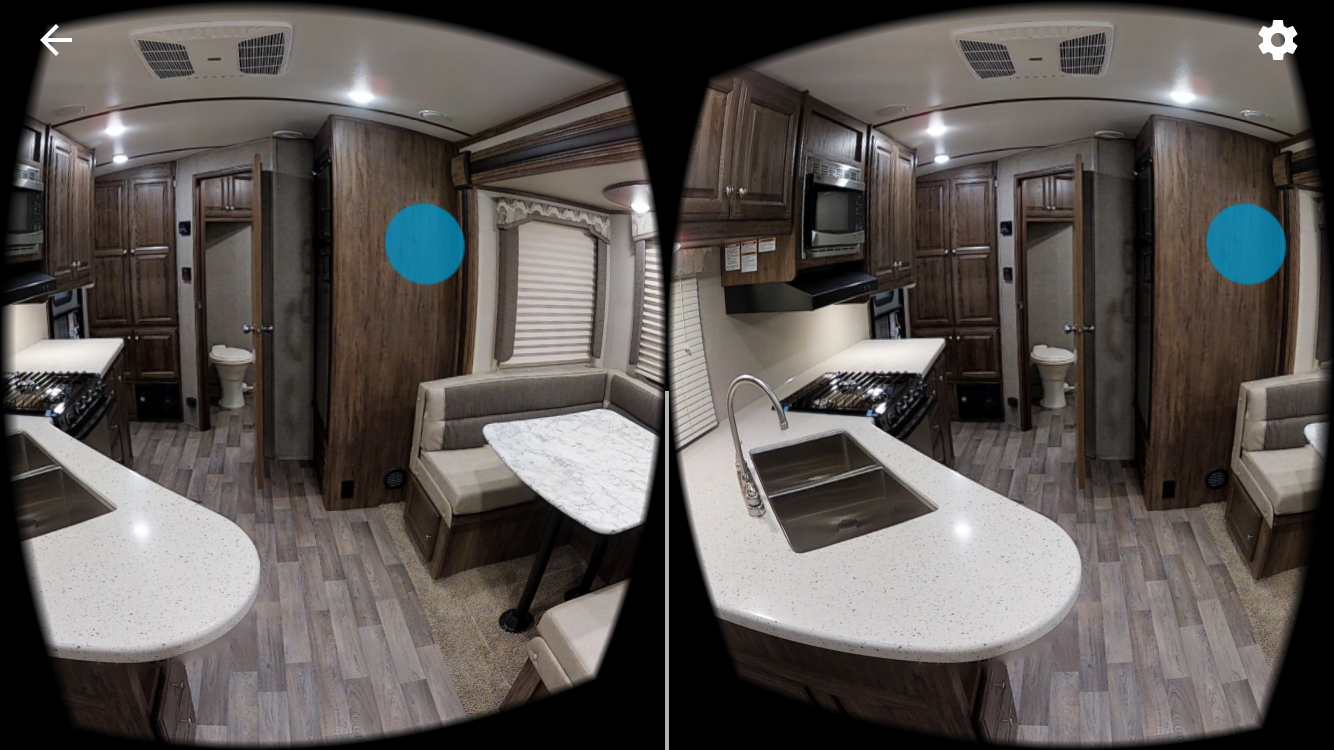 Keystone has captured 90 percent of its 300 floorplans since January 1. Now a VR capture is part of the checklist for every floorplan coming off the line. (The reason for not digitizing the 25 or so RVs is because those floorplans are rarely produced.)
The new VR floorplans, viewable online at KeystoneRV.com, require users to download the Matterport app for either iOS or Android. Clicking on the "360 View" option will bring up a dollhouse-style look at the RV. Click on the glasses icon and slide your phone into a VR headset, and the experience begins.
It's a far cry from the company's earlier attempts at such simulations.
In the past, Keystone's marketing team took several photos from different angles and stitched them together. The "time-consuming" effort required too much manpower, and the resulting images were wonky. Clicking and dragging the photo pulls and stretches the interior view like taffy as the focal point changes, making for a warped interior.
The Matterport system is simpler.
The Matterport Pro 3D camera is a large format setup akin to the hood and tripod cameras of yore, but with multiple lenses capable of scanning an entire room with computer-aided design precision for crisp imagery. Unlike some VR experiences, there's no noticeable latency with the image as you move your head around while wearing a headset. Transparent circles float in different rooms and areas of the RV; by aligning the dot in your viewpoint, the application whisks you to that part of the floorplan.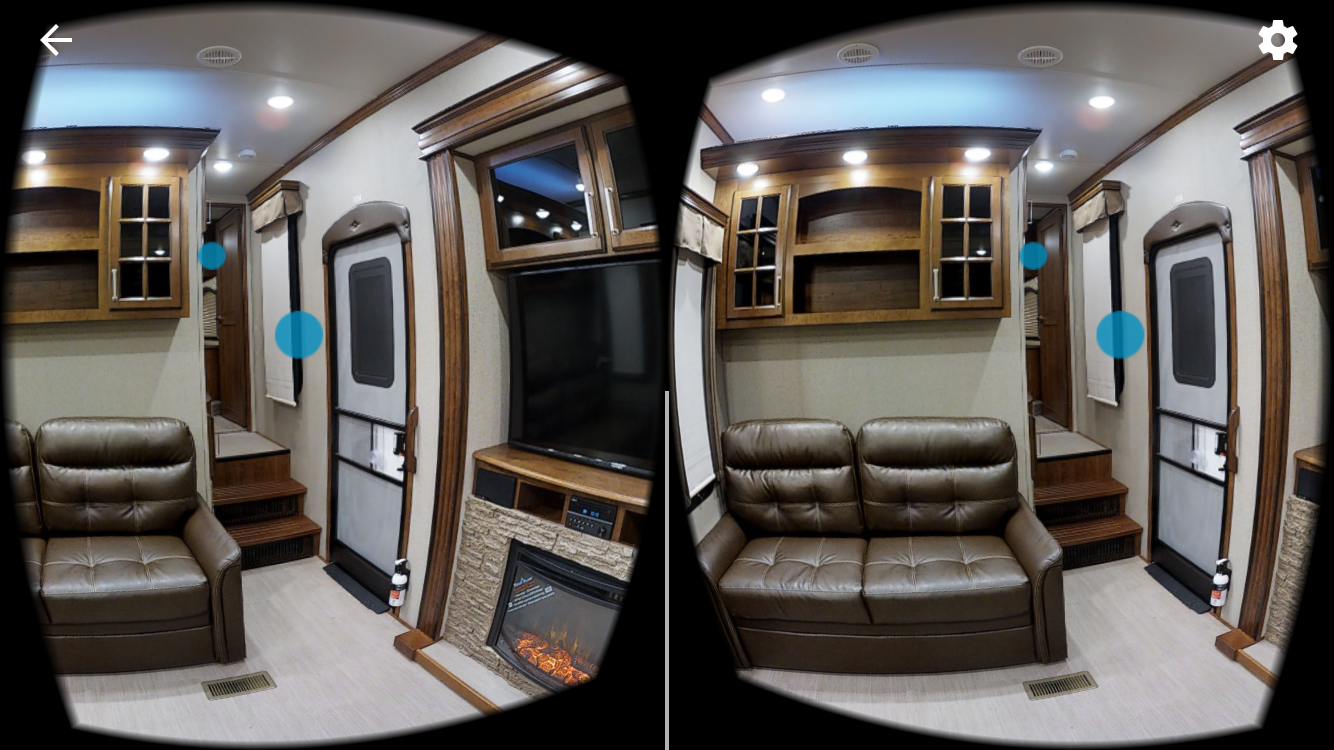 "It won't replace a hands-on experience with a coach," said Mac, "but if you got a customer who wants a floorplan that you just don't have right now, put a pair of glasses on them."
This forward-thinking approach has the potential to become a standard in a surging industry where tech-savvy Millennials make up a good chunk of the market.
"We've large and small dealers calling up, asking how to put these (VR floorplans) on their website," said Mac, who sends out Keystone goggles to all sales reps. "We've given them some tools to make that easier for them."
To check out some VR samples, download the Matterport 3D Showcase app, and then visit Keystone RV's website here.