News
KOA Announces New Training Program, Website Tool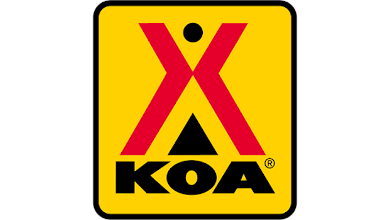 Kampgrounds of America (KOA) has recently launched a new program designed to help campground owners with soft skills training of their employees. KOA's new Campfire Service program provides owners and management with the tools to create a rewarding camping experience that supports the company's mission of connecting people to the outdoors and each other.
A digital training program that can be delivered by KOA campgrounds at any time, Campfire Service consists of four modules that focus on different aspects of guest service. From foundational elements of communication to tips for working with difficult guests, the program is designed to empower employees to give the best service possible.
The Campfire Service courses are designed not only to provide valuable employee training, but also offer flexibility in how they are delivered. Courses can be self-guided through KOA U Online – KOA's propriety training software available to all KOA locations – or moderated with special course content and discussion questions.
"We know every KOA campground is different, so we try to design our programs with that in mind," said Uselman. "Whether you're a large campground training an entire staff or a smaller location onboarding a single front desk attendant, these courses help campgrounds deliver on the high level of service that's expected at KOA."
KOA has also announced the release of search availability on its website. This new functionality will allow guests to see site availability at multiple campground locations at a regional level, making booking easier across KOA locations.
"One thing we know is that there is a big increase in the popularity of camping," said Whitney Scott, KOA chief marketing officer. "According to the most recent edition of KOA's Monthly Research Report, over 52.6 million households are planning to camp this year. With 4.3 million new households camping in 2021, a lot of people are trying to find a great spot to camp. It's critical we make it easy for them to find a quality KOA site."
The company said its new functionality will increase conversion rates and bookings for all KOA campgrounds from both their own campers and new guests who found their location based on their preferred dates.