News
KOA Campground Buyer's Workshop Planned for October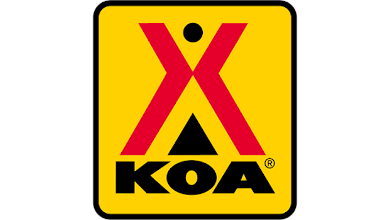 The latest Kampgrounds of America (KOA) Buyer's Workshop is coming up in October. The two-day event for prospective campground owners will be held at the Nashville KOA Resort in Tennessee.
With the campground industry booming, the KOA Buyer's Workshop will provide new or potential campground owners with the guidance and information they'll need to make informed decisions as they consider campground ownership.
"We have seen a dramatic increase in interest in both camping and campground ownership," said KOA Senior Director of Franchise Development Larry Brownfield. "Last year we saw over 10.1 million households try camping for the very first time across North America and that momentum is continuing. While camping has always been a great industry, there's no better time than now to own a campground."
Over the course of this two-day workshop, attendees will learn about key topics important when considering the purchase or development of a campground. Discussion will include details of campground ownership, campground management, insurance and finance from KOA experts.
The workshop will also include in-depth information on the purchase process, presented by KOA's lending partner, Independence Bank, and valuable insurance considerations from industry expert Leavitt Recreation & Hospitality Insurance.
"Our goal is that you'll leave with all of the information and tools to make the right decisions as you consider campground ownership," Brownfield said, "With nearly 60 years of industry experience KOA has the track record to help potential owners achieve real success."
The cost of the KOA Buyer's Workshop is $250 per person or $300 per couple and includes all materials as well as one breakfast and two lunches.
The KOA Fall Buyer's Workshop is slated for Oct. 23 – 24 at the Nashville KOA Resort in Nashville, Tennessee. Click here to sign up or contact Deedee Flanagan at 800-548-7239 or [email protected]