News
KOA Finished 2020 Strong Despite Pandemic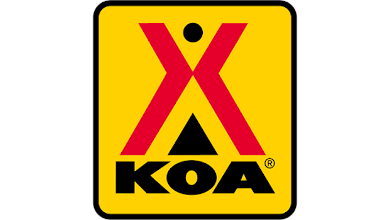 Kampgrounds of America has reported that its owners overcame last spring's COVID-19 closures to set new performance records during the summer and fall of 2020. North America's largest campground chain said it finished the year nearly on par with 2019. In the first two months of 2020, KOA registration revenues were up 10.5 percent over 2019 totals. But COVID-19 swept over both the U.S. and Canada in mid-March, bringing stay-at-home orders and other restrictions. During the period from March 16-March 17, KOA found itself more than 43 percent under its previous year's performance.
"When the stay-at-home orders were first implemented in March, we began advocacy work at the federal, state and provincial levels to ensure our campgrounds could be deemed essential and remain open," said KOA President and CEO Toby O'Rourke. "This work continued throughout the year as we first lobbied for long-term business to remain and then for short-term business to resume."
KOA helped its 522 campgrounds weather those first early months by reimbursing KOA owners for 100 percent of reservation deposits and cancellation fees returned to campers in March and April. That amounted to more than $3.1 million in direct aid to KOA campgrounds.
In partnership with other industry representatives, KOA's lobbying efforts had a significant effect as local, state and provincial governments began loosening restrictions. By June 12, all states and provinces were allowing recreational camping. North Americans were desperate to get outside and enjoy nature, and KOA campgrounds were there to fill the need as a safe vacation choice.
Campers flooded to KOA parks in record numbers during that mid-May to early September summer "recovery period." By Sept. 7, Kampgrounds of America said it had made up most of its registration revenue deficit, setting new system performance records in June, July, August, September and October. Between early September and the end of December, registration revenues were up more than 25 percent.
"KOA campgrounds provided safe places for responsible recreation and a way to relax and recharge," O'Rourke said. "The perfect antidote for stress is the outdoors and KOAs delivered on that prescription all across the United States and Canada."
"During the summer, our KOA website, KOA.com, saw its highest traffic ever and surpassed $1 million in daily reservation revenue for the very first time on June 1," O'Rourke continued. That daily record performance became the norm for the rest of 2020 as campers rebooked canceled trips and took advantage of flexible schedules at work and at school. By the end of 2020, the majority of KOA campgrounds were at par or above their record 2019 revenue performance.