News
KOA Names Award Winners at Virtual Convention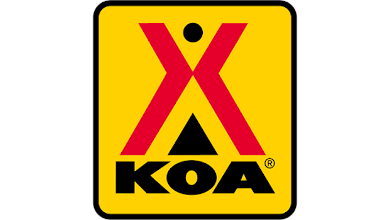 Kampgrounds of America wrapped up its virtual convention this week by announcing the winners of their annual campground awards. This year, 466 KOA campgrounds received either the President's or Founder's Award.
Each year KOA gathers guest surveys from more than a quarter-million KOA campers following their campground stays. That important guest feedback, paired with results of an annual inspection process, qualifies KOA campgrounds across the U.S. and Canada for a set of awards – the Founder's Award and the President's Award. This year, the criteria shifted slightly to accommodate an innovative virtual inspection process.
The KOA President's Award is awarded to campgrounds that excel in providing great camping facilities and consistently high levels of guest service. Chosen by KOA's camping guests through satisfaction surveys and KOA's own stringent quality inspection, recipients of the President's Award are dedicated to providing great KOA camping. For 2021, 122 KOAs have won this award.
The company described Dave Drum, founder of Kampgrounds of America, as "an extraordinary visionary and dreamer." The recipients of KOA's premiere achievement, the KOA Founder's Award, share Drum's dream of providing the highest quality camping facilities while exceeding KOA guests' expectations. The 344 Founder's Award winners also receive the KOA President's Award.