RV News
Kunes Country Destination RV Acquires Two Fathead's Dealerships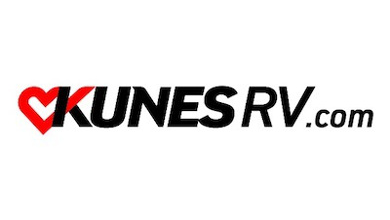 Wisconsin dealerships Country Campers and Fathead's Rapids RV were sold to Delavan, Wisconsin-based Kunes Country Destination RV. Buy-sell advisor RV Business Solutions was the exclusive advisor to Todd Oberg in the sale of his dealerships.
Coming from the software/technology industry, Oberg bought Fathead's RV in 2014. It was a single-location dealership located on the current Main St. lot in Lake Mills. In 2019, Oberg purchased his second location in Wisconsin Rapids.
Oberg said, "I came to know Scott and RV Business Solutions in 2021 when I was looking to expand my business into a third location. Scott and Mike were representing the seller, and I came to appreciate the way they were interacting with me as a suitor as well as the way they were representing their client, the selling dealer. Scott and Mike brought several offers to me from various buyers, but in the end, we felt that the Kunes RV group was the best fit for us and our employees. I would highly recommend RV Business Solutions to any RV dealer looking to sell their business."
Kunes has more than 40 RV and auto dealerships throughout the Midwest.
"It was a pleasure helping advise Todd in the sale of his dealership," said Scott Degnan, co-founder and partner at RV Business Solutions. "He was very clear with us from the beginning that we had to find the right buyer for his company, not just any buyer. Todd had the opportunity to sell to several dealers, but in the end concluded that Kunes would be the best fit for him and his employees."